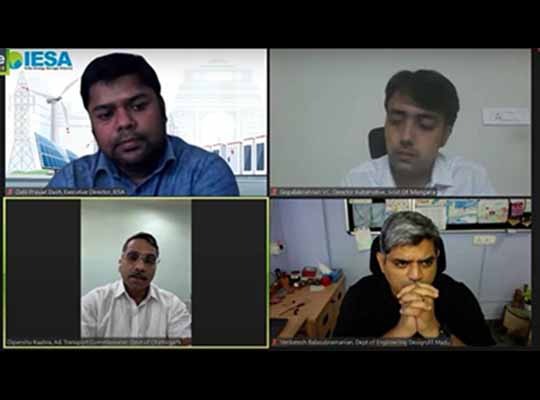 India's mobility landscape faces several challenges, last-mile connectivity being one of them, in this context today on 21-05-2021, TimesTech Print Media has Successfully Organised eVehicle Virtual Conclave to showcase India as the next big hub of urban mobility and to learn from the best practices of the other countries.
The summit has acted as a knowledge sharing platform to discuss the various aspects of urban Mobility with a special focus on Electric Vehicle, Smart Cities, Smart Transportation, Li-on Batteries-Technology and recycling.
The policymakers, thought leaders, international experts, PSU leaders, industry leaders and innovators and most importantly EV experts has congregate in the summit to discuss on the mentioned topics.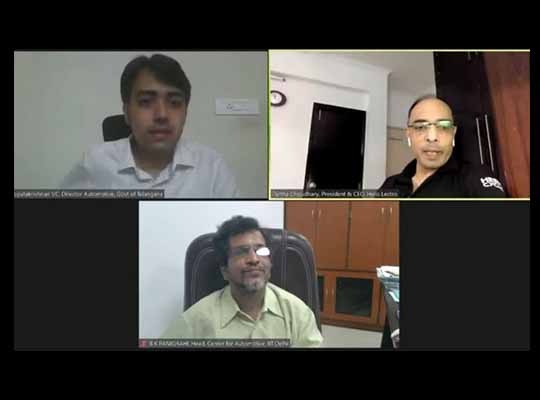 The discussion revolved around how Rapid urbanization and rising motorization are fuelling India's demand for mobility and leading to inevitable mobility challenges such as congestion, air pollution, and increased time of travel & how much essential is smart mobility as an important aspect to build smart city. Also, the Government initiatives to achieve the goal of 75% of electric vehicles on Indian roads. Urban mobility infrastructure, that encourages urban dwellers to opt for public transport and shared mobility solutions over individual transport & technology & innovation is working towards mobility optimization in the Smart City playing a vital role.
Quotes:
Shri Partha Choudhary, President & CEO Hero Lectro stated "A smart city concept has been very carefully taken care by public health and public transportation because people have a requirement of not wasting of time. We need a solution which make commuting smarter &intelligent."
"Smart Mobility is the revolutionary approach to commuting which promises the citizens affordable, multiple modes of transportation, including rapid mass transit systems, on-demand mobility solutions. The goal is to reduce the environmental impact and enhance citizens' quality of life by providing a seamless, uninterrupted, and highly affordable travel." –Dipanshu Kaabra, IPS, Additional Transport Commissioner Government of Chhattisgarh
The sessions were very beautifully moderated by Mr. Gopalakrishnan VC, Director Automotive, Government of Telangana, on the webinar he stated "The EV conclave conducted by TimesTech generated many insights from industry, govt and academia. It reassured that collaboration and collective effort will definitely give India an upper hand in this EV opportunity."
Ashok Kumar, Director & Head of Marketing, TimesTech Print Media says "We are glad to organize TimesTech eVehicle Virtual Conclave on 21st May 2021. By Cunducting this webinar our main objectives were to contribute to government of India flagship programs in the Urban Mobility Innovations & Urban Transformation with the works going on in the field of Electric Vehicle & Automation."
"We are glad that on our TimesTech's platform the prominent speakers have discussed on the growth and development, Innovations & Future of Urban transformation & how much essential is smart mobility as an important aspect to build smart city." said Jitendar K Sagar, Director, TimesTech Print Media.
EVs can help create a more environmentally and financially sustainable post-COVID-19 world. As Nobel Prize-winning economist Paul Romer once noted, "A crisis is a terrible thing to waste." Despite the destructive and painful nature of the pandemic, it also offers a once-in-a-century opportunity to pause business-as-usual vehicle production and shift towards a clean, economical and electric future.
For watching the webinar Please visit – https://youtu.be/c0OIEd1Mcnc