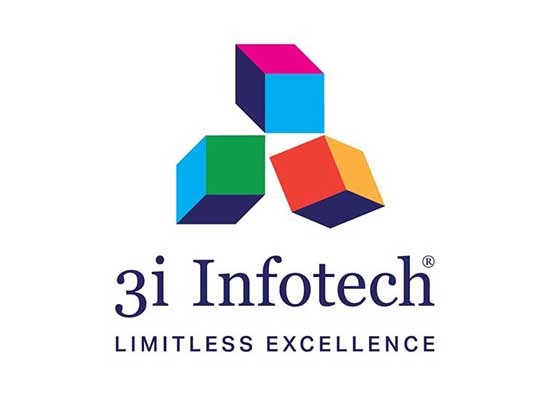 Bangalore, August 21, 2020: 3i Infotech Limited committed to accelerating business transformation, has been recognized as a Solid Player and a Base and Regional Player in the combined and new deals categories respectively, for its banking product – Kastle, in the Forrester's Global Banking Platform Deals Survey 2020.
Speaking on the recognition, Mr. Padmanabhan Iyer, Managing Director and Global CEO, 3i Infotech said, "3i Infotech is honoured to have Kastle Universal Banking included by a prestigious institution like Forrester. We believe that this recognition reinforces our commitment of delivering next-gen products to our customers across the globe. By constantly upgrading our comprehensive set of IP based software solutions & IT services solutions, we have re-invented ourselves to address the dynamic requirements of BFSI industry."
"Kastle Universal Banking Solution is an end-to-end banking solution catering to the entire spectrum of banking across Lending, Islamic Finance, Core Banking, Treasury, Trade Finance, Integrated Risk Management, Digital Banking and Analytics. AMLOCK (Financial Crime Detection and Management Solution) coupled with Kastle Universal Banking Solution is a force multiplier for banks and financial institutions to be digitally equipped and be future-ready to meet their business goals. Multiple combined deals is a testimony to Kastle Innovative Banking Solution by banks and financial institutions across the globe. We are honoured by this recognition by Forrester," said Krish Narayanaswami, President and Global Banking Head, 3i Infotech.
Forrester's Global Banking Platform Deals Survey 2020 is an independent survey conducted annually by Forrester. The research is published to guide decision-makers at financial institutions around the world. Forrester surveyed 35 key banking platform vendors about their 2019 deals and published the results from the survey in their report, The Banking Platform Market Remains Stagnant, Though Smaller Banks Are Turning To Fintechs – Forrester Report Link.
Website: https://www.3i-infotech.com/