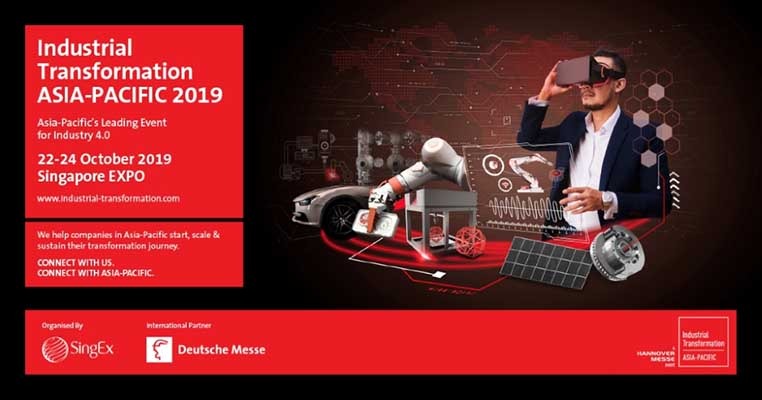 Taipei, Taiwan – October 15, 2019 – AAEON, an industry leader in Industrial IoT and AI Edge computing solutions, will feature several AI applications utilizing AAEON products at the Industrial Transformation ASIA PACIFIC 2019 show in Singapore. The trade show is a great opportunity for visitors interested in Industry 4.0 and AI computing to see for themselves how AAEON drives innovation in industrial computing solutions.
At AAEON's booth, visitors will be able to view and interact with several displays of AAEON products, including the PICO-SEMI and the popular BOXER-8120AI. Additionally, there will be several live demos showcasing AAEON's industrial transformation solutions.
Included in the live demos is the BOXER-6841M embedded PC. The BOXER-6841M is a powerful solution designed for machine vision and AI Edge computing, capable of powering performance-intensive applications including Automated Optical Inspection, or AOI. You can read more about this application on the AAEON website, which will be on full display at the AAEON ITAP 2019 booth.
AAEON's UP line of compact boards will also be represented with two live demos. One demo will feature the UP Board with 4GB RAM and 32GB eMMC storage powering a machine vision application. Another will feature the UP Squared with AI Core X, AAEON's innovative AI module featuring the Intel Movidius Myriad X. The system will be demonstrating a worker safety role, capable of identifying and warning workers if they are not wearing the appropriate safety gear for their job.
The OMNI-3155 will be demonstrating a visitor registration system, designed to make keeping track of VIPs and guests much easier. The modular OMNI series of panel PCs are easily adaptable for a wide range of key industrial applications, including kiosk, machine interface, and factory automation.
Make sure to stop by to see AAEON solutions in action from October 22 to 24, at Booth 2E25 to learn more about how AAEON leads Industrial Transformation and innovation.
For more information, visit at: www.aaeon.com.