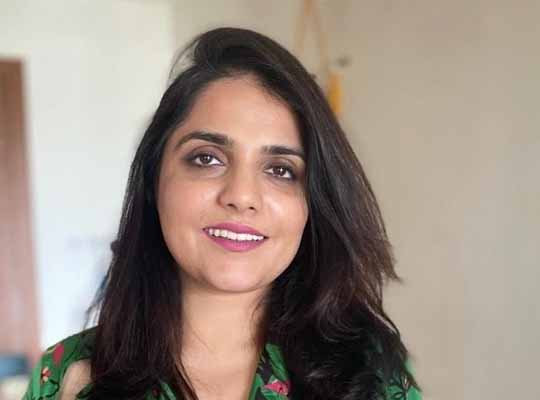 In a candid chat, Ragini Varma, Growth Lead, Fynd Platform, India's leading economical holistic e-commerce software solution company talks to TimesTech editorial team talking extensively about  Fynd Platform. How their company with its SaaS platform helping businesses to get online.  Also, to not known, if anyone who wants to get their e-commerce business started with integrated logistics and payment can hop on to Fynd Platform. An interesting edited chat below.

TimesTech: Tell us about Fynd Platform?
Ragini: Fynd Platform is a SAAS platform which helps brand get their business online. Anyone who wants to get their e-commerce business started with integrated logistics and payment can hop on to Fynd Platform. With one managed service, Fynd Platform is a robust system of extensions and partners helping brands grow their e-commerce business. 
TimesTech: Why does India needs more economical holistic e-commerce software solution?
Ragini: India's internet user base is around 40% of it's total population. Brands need to be where the consumers are and hence they need to be online. Along with this, we need to understand that 86% of India's retail sector is unorganized. In India brands have a frugal investment but high output mindset. Keeping this in mind, we launched Fynd Platform which provides a holistic e-commerce solution where brands can manage inventory real time, process orders, sell on other marketplaces like Amazon, Myntra, Ajio and also send marketing communications to their customers, all this starting at just Rs. 599/month. 
TimesTech: What makes Fynd Platform a go to solution for small retail brands?
Ragini: We have extensively surveyed the current Indian market scenario and have reached out to over a thousand of small scale retailers all across India. What we found out was astonishing, these brands have the best quality products at very affordable price range with a very promising future. The only gap between their current situation and success was the absence of a holistic platform to help them reach out to the right audience and cater a seamless shopping experience. We bridged that gap for them with very affordable monthly subscription models so that they can sell online with low capital investments.
Established businesses who are considering to shift online to increase their reach and sales can opt for the booster package applicable on professional and premium plans. Under this package, Fynd Platform will help the brand update their catalog for the first time along with training support. Once the website is live, the team will also runs ads for the brand with zero retainer fees. The monthly budget for the ads can be decided and borne by the brand. With world class tech resources and a high performing engineering team we have built a no code platform that will enable all entrepreneurs in India to build and scale up their business online. The special promotion under the "BSE Fynd Bazaar" campaign starts today and will run until 31 October 2021. Those wishing to sign up for the offer are advised to visit platform.fynd.com to view their options, and schedule a demo to get in touch with our sales team.

TimesTech: Please tell us about Fynd Platform's campaign that will allow brands to create and promote their website for free?
Ragini: When we plan a campaign our key concern is to optimize our offerings to solve problems of millions of local brands in India. This campaign was launched understanding the needs and limitations of many small or mid size brands that have been brutally affected by the pandemic. The BSE Fynd Bazaar campaign offers curated packages crafted to meet the varied requirements of diverse sized brands. The standard plan package offers comprehensive inclusions such as zero subscription fees, minimum transaction fees inclusive of payment gateway integration, free domain name and a fully functional e-commerce website. This plan is ideal for small start ups and home grown brands.

TimesTech: How user friendly is the Fynd Platform for millennial retail entrepreneurs?
Ragini: Fynd Platform is a self-serve model with a user-friendly software to set up and run an online store, so it can be used by beginners who have no technical knowledge in setting up or running an e-commerce website. Anyone irrespective of their age or vocational experience can use this no coding platform to build their own website in just few simple steps. Our modern themes and easy bulk catalog options supply to the needs of today's millennial entrepreneurs. 

TimesTech: We understand that Fynd Platform is a SaaS product built using world class technology and cloud infrastructure. Can you tell us the top services Fynd Platform offers?
Ragini: Fynd Platform is a unified retail management suite to launch your own e-commerce store with a cloud ability to list unlimited products, sell from and to unlimited locations, inbuilt marketing tools, payment gateway and delivery partner integration. Our omnichannel solutions are designed to offer brands a greater e-commerce presence and visibility. In addition to building a website you can also sell on marketplaces including Fynd.com, enhance in-store sales with Fynd Store and manage your entire inventory with POS integration. 
TimesTech: How can one create an e-commerce retail website in 30 minutes using Fynd platform?
Ragini: You can create your website on Fynd Platform in just 3 simple steps. Please find below the steps to create your website on Fynd Platform in less than 30 minutes:
Step 1: Create your business account on Fynd Platform and subscribe to a plan
Step 2: Apply a theme and upload your banners/ images
Step 3: Upload your product catalog and inventory

TimesTech: How is Fynd Platform promising a growth amongst SMEs in the post covid era?
Ragini: Fynd Platform hand hold brands in all steps of their online journey from getting their products updated to going live and reaching out to their target consumers. In some cases when brands are live, Fynd Platform also provides brands with free digital marketing services which helps brands promote their own e-commerce store on various online channels. This helps the brands get traffic n their website and also generate sales.