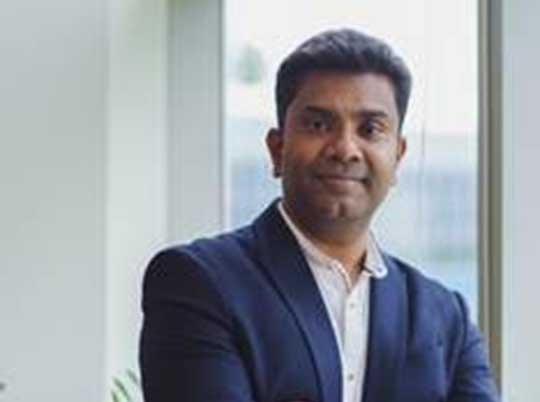 CHENNAI, INDIA, Oct 1, 2019- Aspire Systems, today announced Suresh Ranganathan as its Head Banking and Financial Services. Suresh Ranganathan's appointment will be effective July, 2019.
Suresh will be taking over from Srini Peyyalamitta, who had been servicing as the Head of Banking and Financial Services since 2015. As VP, Asia Pacific, Suresh has been responsible for growing the Asia Pacific business to a multi-million dollar business, including acquiring marquee customers in the banking and finance domain. Previously, he has held leadership positions in international organizations like CSS Corp and MDIS.
As the new Head of Banking and Financial Services, Suresh will be responsible for expanding the banking and financial services offering portfolio.
"With a strong track record of success across different global organizations in sales and marketing, Suresh is the right fit to lead our Banking and Financial Services vertical.  We are confident in his ability to scale our thriving banking vertical business to new heights" said Gowri Shankar Subramaniam, CEO, Aspire Systems.
"Suresh is a broadly experienced business leader who thrives in a challenging and highly competitive workplace. His keen understanding of the business, his industry insights along with his energy levels all together has made him the ideal choice." says Sunil JNV, EVP, Global Head of Delivery.
"It is an honor and a privilege to be heading the banking and financial segment in Aspire. I look forward to building on the great work we've been doing so far. The opportunity to develop innovative business solutions and services for financial institutions is definitely exciting." says Suresh.
Suresh Ranganathan's Experience and Expertise
Suresh Ranganathan is a customer-centric, goal-oriented sales and business professional with diverse leadership experience, gained from a number of global technology companies. In his work at Aspire as the VP, Asia-Pacific he supported national, regional and global organizations, including emerging markets; successfully building and leading highly effective teams to drive growth and market share performance.