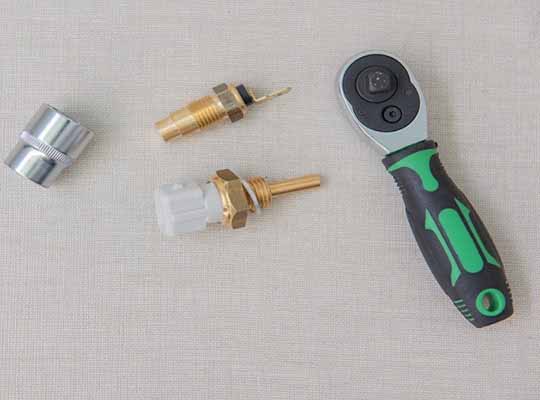 If you follow the trends in the automotive industry, you must know the world of cars has changed a lot over the last decade. Reason? Advent of automotive sensors.
At the heart of every new technology are sensors, chips, and computers. From speedometer to crash detection sensor, automotive is filled with numerous sensors. Thanks to such smart sensors, people now can park their vehicles without a scratch. Now with autonomous vehicles taking the world by storm, automotive sensors have witnessed exponential demand.
According to Allied Market Research, the global automotive sensor market is expected to reach $37.65 billion by 2027, growing at a CAGR of 10.2% from 2020 to 2027. Rise in use of pressure sensors in the automotive industry, surge in use of custom-designed electronic devices and increase in demand for automotive sensors in electric and hybrid cars drive the market.
Driving a car is a skill that is a result of thousands of years of practice. Developing quick responses to avoid obstacles and see in bad weather conditions are part of evolution. Thus, it would take a lot of time for artificial intelligence (AI) to mimic our responses.
The majority of the automotive in the market rely on the driver to navigate the vehicle but automotive sensors offer advanced driver assist systems that help while parking and in case of emergencies. However, the future of the automotive industry lies with higher levels of autonomy with the integration of AI and machine learning technology. These technologies are quickly becoming a part of today's vehicles but they are not the ultimate answer. AI technology demands data and a lot of it, which is obtained by numerous vehicle sensors. Thus, better responses from AI-driven cars would rely on advanced vehicle sensors that offer utmost accuracy and better spatial awareness.
Today, autonomous vehicles try to mimic several functions of humans, which include replication the human ability to see, hear, navigate, and maintain balance on the road. With the advancements in artificial intelligence (AI) technology, many of these human abilities can be witnessed in the sensors. However, today's autonomous vehicles do not operate with the level of confidence that resides in humans.
The automotive companies are focused on AI to offer comparable and quick responses similar to humans while driving a car. For which, AI demands sensor data to recognize patterns and come to quick solutions. For instance, in perfect weather conditions, autonomous cars can navigate as well as humans. However, these sensors are not reliable in all weather conditions. Thus, the need for automotive sensors that offer high resolution and high fidelity increased. The human brain combines the data collected by touch, smell, sight, and balance to drive a car. Similarly, AI technology needs a complex web of sensors to reduce the risk of misinterpretation of a situation. At the same time, AI technology has a long way to go to deal with a complex and colossal amount of data without compromising the results.
However, improvements in automotive sensors have taken one step closer to the future of complete autonomy. Here are some of the trends in automotive sensors that would define the future of transportation.
Intelligent observation: The computers and chips coupled with smart sensors offer the spatial awareness necessary for driving autonomous cars. These sensors enable autonomous technology with real-time knowledge about speed, obstacles on the road, and the position of the car that vehicles can navigate on their own. With the improvement in sensors and data processing technology, the autonomous car could one day roam around the city without road fatalities.
Ultrasonic sensors: Today, ultrasonic sensors are used for parking and avoiding minor accidents. However, these sensors work only at a slow speed of 10kph. While ultrasonic sensors offer the utmost value, they must improve to work on a larger scale. Moreover, ultrasonic sensors will develop to offer measurements of small distances with extreme accuracy. In the future, these sensors will work together with other sister sensors such as cameras and radar to make the ride of autonomous vehicles smoother than ever.
Gesture recognition sensors: These sensors work together with ultrasonic sensors and become the first connection between driver and vehicle. While the automotive industry is focused on developing the fully autonomous car, the industry does not aim to sideline drivers altogether. The gesture recognition sensors use infrared light to alert drivers if the vehicle is drifting off the road and even senses hand gestures to turn on the volume of the radio or answer the phone.
Sensors are the future of the automotive industry and they are the tools that could lead to fully autonomous vehicles. The complex network of smart sensors would offer cars a better understanding of the world and drivers as well as we do and that would begin the exciting era of self-driving cars.
About the Author :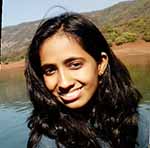 Swamini Kulkarni holds a bachelor's degree in Instrumentation and control engineering from Pune University and works as a content writer at Allied Market Research. She is deeply fascinated by the impact of technology on human life and loves to talk about science and mythology.