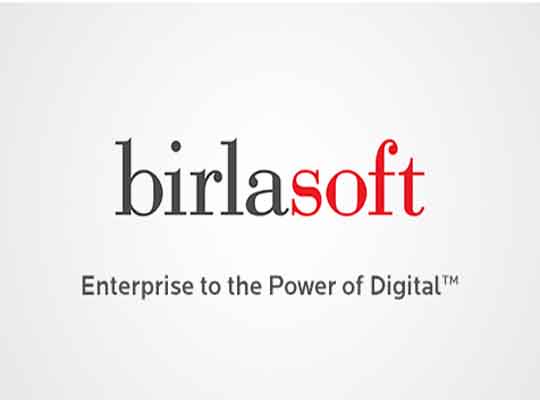 Birlasoft part of the USD 2.4 billion diversified, The CK Birla Group, today announced that it has launched a Pega Center of Excellence (COE) on the onset of the Global Premier Consulting partnership with Pegasystems Inc. In these extraordinary times where customer experience is seeing an accelerated shift towards digital-first approach, and automation has become imperative to achieve competitive advantage, this COE will enable Birlasoft to help its clients accelerate their business transformation programs. 
Pegasystems delivers innovative software that crushes business complexity. From maximizing customer lifetime value to streamlining service to boosting efficiency, Pega helps the world's leading brands solve problems fast and transform for tomorrow.
Birlasoft will deliver leading offerings to clients with a portfolio of Pega AI-powered Customer Engagement and CRM technologies, Intelligent Automation, and Low-code platforms at the forefront. These areas are well aligned with Birlasoft's 'Digital in Everything' strategy where Experience, Connected Assets and Operations, Cloud, and Intelligence are the four core tenets.
Birlasoft's builds industry-focused solutions, which help reduce time-to-market for its clients and enable them to meet their business goals. This COE will focus on developing capabilities and innovative, niche-industry solutions to enable its enterprise clients to address their transformation challenges and drive value and success at scale.
Excited about the launch, Ajit Singh Chawla, Global Head, Digital Business Unit, Birlasoft said, "Birlasoft partners with clients to drive their digital strategy with customer experience, automation, analytics and cloud as the arrowheads. Pega alliance accelerates the digital strategy realization for clients, delivering customer-centricity, enabling immersive experiences, and orchestrating smarter processes."
"By creating a Center of Excellence, Birlasoft will empower their clients to get the most out of Pega technology, across the entire organization," said Ken Nicolson, Vice President, Global Partner Ecosystem, Delivery Excellence, Pegasystems. "Each COE is unique, but all share a belief in the importance of collaboration and the transformative power of technology."