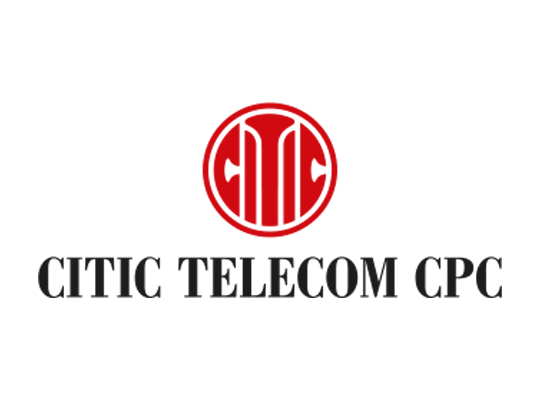 HONG KONG- CITIC Telecom International CPC Limited (CITIC Telecom CPC) has announced the full support to Hong Kong enterprises with free "Cloud, Network, Security" anti-epidemic trio pack, empowering enterprises to keep away from network attacks, safeguard employees and business operations under the severe epidemic. CITIC Telecom CPC strives to work with local enterprises to fight the epidemic and cyber threats together.
The epidemic has posed an unprecedented hit across all industries. Enterprises make use of different strategies to change their business models and fight the epidemic with their employees together. The current tough business environment is a challenge to many enterprises. Not only do enterprises and their employees have to address the epidemic, they also have to face the ever-increasing and complex cybersecurity risks, which lead to a significant impact to business operations. In response to this situation, CITIC Telecom CPC provides free "Cloud, Network, Security" anti-epidemic trio pack, which focuses on cloud backup, network connectivity and endpoint security to protect enterprises from network attacks. The trio pack helps safeguard employees and business operations, giving enterprises greater peace of mind during the epidemic.
CITIC Telecom CPC understands there is still a long way to go in the epidemic battle and therefore proactively contributes to the society by providing "Cloud, Network, Security" anti-epidemic trio pack to ensure business continuity. The three services include:
Cloud backup – protects endpoint data security through Smart CLOUD (TM) BRR A2C cloud backup solution, enabling flexible data backup of remote employees' personal devices.
Network connectivity – ensures remote access security through True CONNECT (TM) Remote with IP Sec or SSL encryption, providing secure connectivity for employee devices at home.
Endpoint security – protects remote devices and employees from network attacks through Trust CSI (TM) EDR endpoint threat detection and response service. 24×7 real-time endpoint threat monitoring and response provides comprehensive endpoint protection for enterprises.
"The epidemic is very severe in Hong Kong, placing heavy pressure across many industries. As a trusted ICT partner for enterprises, we leverage the Group's power and resources to support companies of all sizes to get through this tough time. We protect their business operations from being hindered by the epidemic or network attacks, and also offer a secure and reliable working environment for their remote workers. CITIC Telecom CPC will continue to join hands with every sector in the society to combat the epidemic, and we look forward to win the battle as soon as possible," said Mr. Brook Wong, Chief Executive Officer of CITIC Telecom CPC.
For more information, please visit www.citictel-cpc.com