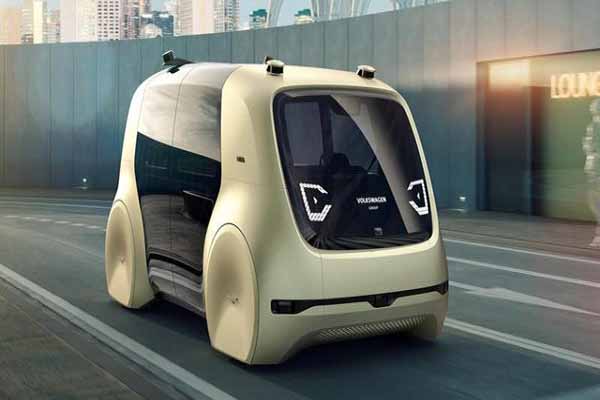 Advancements in technology and the need for improved road safety gave rise to the development autonomous driving vehicles and robo taxis across the world. Automotive manufacturers began their projects for development of such vehicles and are not in advanced phases. Some of them began pilot programs for deployment of robo taxis on roads. Some of the manufacturers gained approval from government authorities to run pilot programs, gather extensive data, improve their offering, and then commercialize the robo taxi services. In addition, robo taxi manufacturers have been collaborating with other market players to improve their offerings and services before commercialization. They aim to improve safety and provide seamless service. The implementation of robo taxis will increase in coming years. According to the report published by Allied Market Research, the global robo taxi market is expected to reach $38.61 billion by 2030. Following are some of the trends taking place across the world.
Robo taxi manufacturers are planning to begin their operations in various cities, while some of the market players are still running a pilot service. Hyundai Motor Group will run a pilot program in the Gangnam district of Seoul, South Korea. The company will utilize its Ioniq 5 battery electric vehicles (BEV) for the pilot. It is equipped with the Level 4 autonomous driving technology. Ganganam is one of the congested areas in Seoul. The company obtained a temporary operation permit for running the pilot in the district from the Ministry of Land, Infrastructure and Transport (MOLIT).
The company collaborated with Jin Mobility, the company which owns an artificial intelligence-powered (AI) car-hailing mobility platform called as i.M. Two robo taxis of Hyundai will operate on the application. The major objective of this pilot is to gather data related to autonomous driving and plan to develop the Level 4 autonomous driving technology further to improve safely and flexibly in such congested environments. Along with running the pilot service, the manufacturer plans to develop autonomous driving technology for various conditions and achieve driving stability.
Governments have been taking necessary steps to encourage robo taxi services in their countries. Beijing city authorities from China provided the permission to two Chinese firms Apollo Go of Baidu and Pony.ai for eliminating the driver from robo taxis. The approval stated that they may not be a driver in the taxis but a staff member can sit inside a taxi. The companies can run their robo taxis without a need to pay a taxi driver.
The Chinese government has not yet given approval for running the robo taxi business and charge fares from passenger traveling in robo taxis without drivers. However, the permission to operate taxi fleet without drivers will provide an opportunity to these two companies to gather data during the high-traffic conditions. Baidu will operate 10 robo taxis without drivers and add 30 more robo taxis in the coming months. On the other hand, Pony.ai will deploy four robo taxis without drivers. Such approvals provide an encouragement to robo taxi manufacturers to advance autonomous driving and open up new opportunities.
Manufacturers of robo taxi have been collaborating with semiconductor manufacturers to incorporate various components in their taxis. AutoX, Inc. collaborated with SiLC Technologies, Inc. for incorporation of Eyeonic Vision Sensor in its robo taxi fleet. SiLC's sensors offer LiDAR technology to increase the level of performance in terms of instantaneous velocity, accurate depth, and dual-polarization intensity. The robo taxi fleet of AutoX increased up to more than 1,000 vehicles and the fleet is capable of operating into the challenging traffic scenarios. SiLC's Eyeonic Vision sensor will help AutoX gain extensive and accurate instantaneous velocity along with information about ultra-long range. It will raise the performance of other sensors. Jianxiong Xiao (Professor X), the Founder and CEO of AutoX, highlighted that the collaboration with SiLC will be focused on building a safer transportation and improve the lives of people.
The trend of collaboration continues with manufacturers of autonomous driving cars join hands with ride sharing service providers. A Chinese autonomous driving startup Qcraft collaborated with ride hailing service provider T3. Through this collaboration, Qcraft aims to bring its autonomous cars to the ride sharing network of T3 in city of Suzhou. With an aim to commercialize autonomous driving technologies, this collaboration has taken place.
Qcraft and T3 will provide rides to its passengers in self-driving cars with some of the areas of the city of Suzhou. The initial phase will be a pilot program. Through this program, companies will gather data and improve their offerings before the commercial launch. In addition, Qcraft plans to test the autonomous driving system for consumer vehicles from the third quarter of 2022. For this, the company will collaborate with Chinese chipmaker Horizon Robotics. These collaboration activities will speed up the deployment of robo taxis and introduce a new set of service for passengers in the coming years.