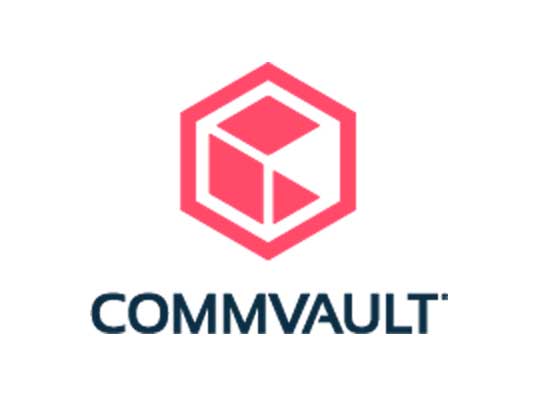 Commvault has announced new offerings that provide customers enterprise-grade +data protection for Kubernetes, in a consumption model that best meets their needs. The new Metallic VM & Kubernetes Backup solution joins Commvault's Hedvig Distributed Storage Platform and Commvault Complete Data Protection to store, protect, and migrate containers in hybrid and multi-cloud environments. With a comprehensive and robust portfolio of solutions for containers data protection, Commvault is offering customers choice in how they address challenges associated with container storage and protection.
Kubernetes-based containers provide IT organizations the flexibility to deploy, scale and migrate workloads without end-user interruption. Metallic's new BaaS-based platform further simplifies protection for containers – fully integrated with K8s via the Container Storage Interface (CSI). Additionally, any customer who purchases at least 10 VMs within the Metallic VM & Kubernetes Backup product by May 18th, 2021, will receive the Kubernetes Backup component free of charge for the lifetime of their subscription (further terms and details can be found on our website). This follows a stream of innovative capabilities introduced by Commvault for Kubernetes in the past few months. 

New Metallic BaaS for Containers
Newly available today, Metallic VM & Kubernetes Backup provides simple and scalable SaaS data protection for containers and is part of Metallic's new hybrid cloud data protection portfolio, which doubles Commvault's portfolio of unique BaaS solutions. Unlike solutions that require point products or third-party tools to back up and protect cloud, container, and virtual workloads, Metallic offers a single solution to quickly and easily protect customers' modern, hybrid cloud workloads with the simplicity of BaaS. Protected workloads include any CNCF-Certified Kubernetes distribution with validated support for Red Hat OpenShift Kubernetes, Azure Red Hat OpenShift, Azure Kubernetes Service (AKS), Amazon Elastic Kubernetes Service (EKS), and VMware Tanzu. This is in addition to Metallic's comprehensive support for Virtual Machine environments, including Hyper-V, VMware vSphere, Native Azure Virtual Machines, Azure VMware Solution (AVS), and VMware Cloud (VMC) on AWS.
Today's cloud strategies include hybrid workloads that span customers' IT infrastructure, with some workloads running in the cloud and others running on-premises. Customers need a solution that protects Kubernetes applications, along with the rest of their enterprise workloads to eliminate expensive data silos and point product complexity.
Commvault Software-Defined Storage for Containers
Recent enhancements in Commvault's Hedvig Distributed Storage Platform provide customers the flexibility to develop and run new modern applications with declarative data placement, encryption, and data protection in any Kubernetes environment. It also offers the ability to seamlessly store, protect, and migrate containers across hybrid multi-cloud environments to speed the DevOps process and remove any cloud-managed or self-managed Kubernetes service barriers.
Coupled with its broad integration for on-premises infrastructure, cloud storage, and container orchestrators, the Hedvig Distributed Storage Platform provides native Kubernetes integration, offering a comprehensive solution capable of managing data, regardless of where it lives across containers, cloud native applications, and virtualized workloads.