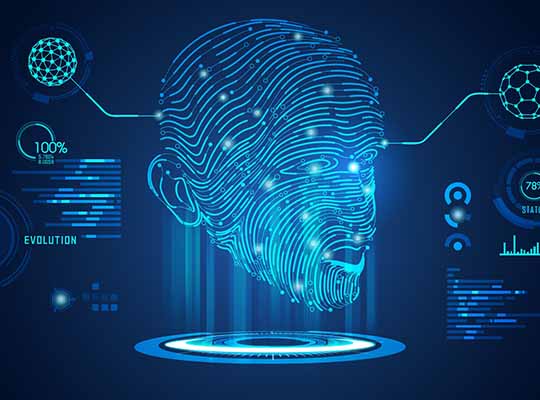 By 2025, Mc Kinsey estimates that IoT will have a potential total economic impact of as much as $11.1 trillion per year. The consulting firm also says that IoT will be the biggest source of value of all disruptive technologies, ahead of mobile Internet, knowledge-work automation, cloud computing, and advanced robotics. The world has seen interesting use cases of IoT deployments in the much-accelerated digital transformation impacting the sectors from agriculture to automobiles.
While the world has made huge advances, the potential is much more, and there are not many business models that are able to leverage the full potential of IoT.
For a company in the IoT space, the most important thing is connectivity.
Any smart device gets tagged as an IoT product only when it is able to seamlessly establish a connection to the cloud and ensure a two way-data flow with appropriate actions.
IoT connectivity enablement is a multi-stakeholder ecosystem that includes connectivity providers/telecom operators, application providers and system integrators—for most enterprises and start-ups, setting out the fastest and the most efficient way of activating IoT connectivity has been one of the biggest hurdles for their systems to go live.
The cost for connectivity hardware at the edge is a significant component of the total product cost that generally brings up the initial capital investment for IoT enablement, especially for the multitude of sensor-based low power IoT applications, which will be the largest among the set.
As connectivity depends on multiple vendors, the cost, as well as the complexity of the deployment, is also significant. Even though most smart products/solutions that get defined & developed are novel and can solve a definite problem, something as fundamental but brutal like commercial viability – courtesy the cost of primary components that power the solution, clips its wings even before it can fly.
This has affected decisions for scale and has been a significant reason why many IoT start-ups have been extremely cautious of scaling up. Many IoT start-ups have started ambitiously, only to falter or change their business model because of their inability to scale up cost-effectively.
The need for a financially viable ecosystem
The existing fragmented ecosystem needs to be re-engineered, consolidated, and re-imagined from start to end. Just like the cloud's pay-per-use model, which has completely changed the way enterprises buy or provision IT infrastructure, a similar model has to be created in IoT too.
The world needs connectivity as a service solution that helps IoT product companies get integrated connectivity hardware of their choice of technology, a pre-loaded IoT data pack, with a management layer enabled by a cloud-based device management platform.
Connectivity as a service solution can be a big game-changer, as it can help IoT product firms eliminate close to 50% of connectivity costs. IoT hardware and connectivity, which form the most important components of expenses for IoT firms, will not remain a barrier anymore.
Thus, Cavli introduced Hubble99, a globally launched IoT hardware bundle to unlock the real potential of IoT & help over 10 Bn devices to get smart-connected.
With Hubble99 IoT solution players get the eSIM integrated connectivity hardware of their choice of technology, pre-loaded IoT data pack, and the robust Connectivity-Device management cloud platform, all together as one single package.  
This is a win-win situation for SMBs and Startups who are providers of IoT solutions, allowing them to save connectivity-related investments by 50% in the first year & 30% by the end of three years.
Our local IoT network access across 150+ countries for LPWAN/LTE connectivity can allow you to seamlessly scale your brand new IoT product to any geography in the world.
Our focus on IoT connectivity advancements in India is not far behind either.
Cavli Wireless, known for its best-in-class IoT edge hardware is tying hands with GCT Semiconductor, Inc. USA, a prominent player in the Wireless Communication Industry known for designing & developing innovative LTE chipset solutions for technologies such as 4G LTE, LPWAN, and 5G.
The partnership will kickstart the manufacturing and production of LPWAN, LTE, and 5G modules in India based on GCT Semiconductor chipsets. A key highlight of this partnership is the release of Cavli's latest LTE CAT M1/NB1/NB2 C42GM Smart IoT Module that is designed to fuel applications in Smart City solutions, Asset Tracking Solutions & Automotive Solutions. India is already an emerging hub of IoT product development for the global market and an IoT module designed, developed, and manufactured in India will propel the country's digital transformation by setting the base to emerge as a global electronic manufacturing hub even for the global developed markets.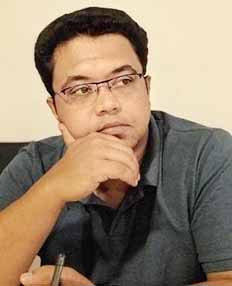 About the Author – John Mathew, Chief Executive Officer & Chief Technology Architect, Cavli Wireless, Inc. 
As the Chief Executive Officer at an Internet of Things enabler company, Cavli Wireless, John leads with Cavli's inventive IoT product/solution for organisations to boost global connectivity.
Cavli's internal value chain is spread across continents where they deal with niche technology partners traversing Embedded electronics, Telecom technology, and Software cloud optimization services from the United States, France, UK, Brazil, S.Korea, China, Taiwan, HongKong, and Germany. The IoT enabler company directly partners with over 60+ telecom companies and powers cellular connectivity requirements for 150+ countries across the globe. John Mathew holds a bachelors' degree in Electronics and Telecommunications, which set the route for his entrepreneurial endeavours thereon. His passion for engineering and a career built over communications technology over the last 11 years has set him out to spot problems and gaps in the technology industries that he has ventured along to define solutions that are packaged around the solid business – revenue models.