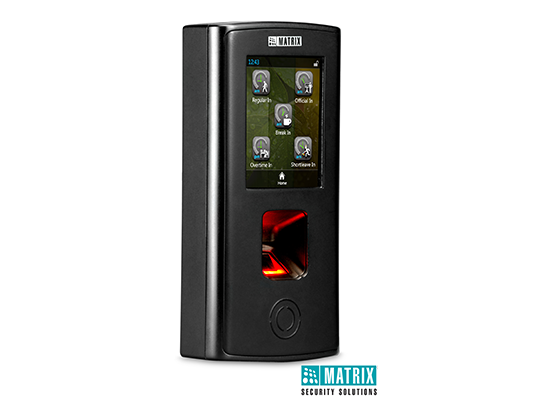 COSEC VEGA CAX range of door controllers are engineered with a careful blend of aesthetic, size, connectivity, reliability and ease of use. Its IP65, PoE, Wi-Fi, touchscreen, Fingerprint and RFID Card offers foolproof access control and time-attendance solution for modern enterprises. Powered to offer a range of contactless credentials, it is a perfect fit for multiple applications. It is designed to cater to the demanding needs of modern organizations, irrespective of their segment, size and operations.
KEY FEATURES:
Contactless Credentials – Bluetooth (BLE), RFID Card, PIN, Face (with Compatible Hardware)
Higher Capacity for Managing Multiple Users and Events
Excellent Design with Advanced Technology
Different Applications with Multiple Interfaces
Powerful Device APIs to Perform Applications
Established in 1991, Matrix is a leader in Security and Telecom solutions for modern businesses and enterprises. As an innovative, technology-driven and customer-focused organization, the company is committed to keeping pace with the revolutions in the Security and Telecom industries. With around 40% of its human resources dedicated to the development of new products, Matrix has launched cutting-edge products like Video Surveillance Systems – Video Management System, Cosec, Network Video Recorder and IP Camera, Access Control and Time-Attendance systems as well as Telecom solutions such as Unified Communications, IP-PBX, Universal Gateways, VoIP and GSM Gateways and Communication Endpoints. These solutions are feature-rich, reliable and conform to international standards. Having global footprints in Asia, Europe, North America, South America, and Africa through an extensive network of more than 2,500 channel partners, Matrix ensures that the products serve the needs of its customers faster and longer. Matrix has gained trust and admiration of customers representing the entire spectrum of industries. Matrix has won many international awards for its innovative products.