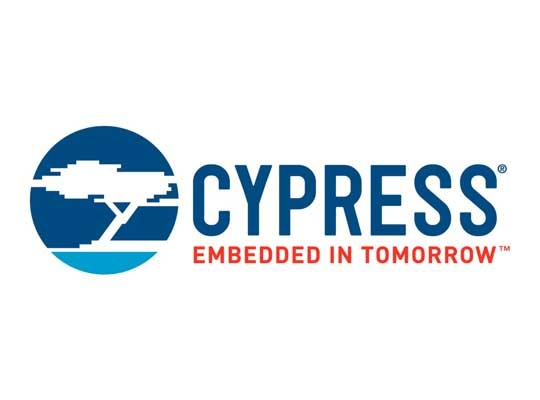 SAN JOSE, Calif., May 10, 2019—Cypress Semiconductor announced that its executives will discuss Cypress' business and strategic outlook at the following upcoming investor events:
47th Annual J.P. Morgan Global Technology, Media and Communications Conference in Boston, MA – Thad Trent, Executive Vice President and Chief Financial Officer, to present on May 15 at 5:00 p.m. EDT.
16th Annual Craig-Hallum Institutional Investor Conference in Minneapolis, MN – Mike Hogan, Senior Vice President and General Manager of Cypress' IoT Compute & Wireless Business Unit, and Colin Born, Vice President of Corporate Development and Investor Relations, will participate at the conference on May 29.
Cowen and Company 47th Annual Technology, Media & Telecom Conference in New York City, NY – Hassane El-Khoury, President and Chief Executive Officer, will present on May 30 at 10:50 a.m. EDT.
Bank of America Merrill Lynch 2019 Global Technology Conference in San Francisco, CA – El-Khoury and Trent will present on June 5 at 10:15 a.m. PDT.
NASDAQ 40th Investor Conference in London, UK – El-Khoury and Trent will present on June 13 at 4 p.m. BST.
Company presentations will be webcast live and available on-demand for two weeks following each event through Cypress' website at https://www.cypress.com/investors.