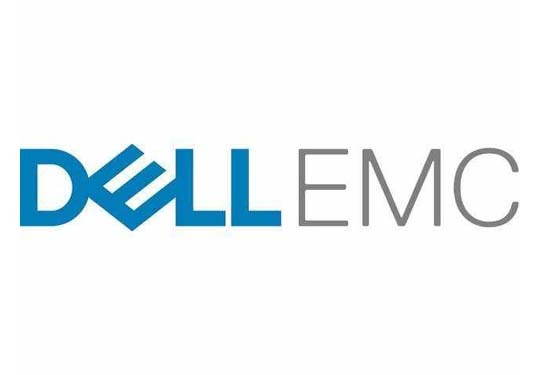 HOPKINTON, MASS., NOVEMBER 13, 2018 – Dell EMC and Nokia have joined as lead technology partners in a public-private smart city initiative to help the historic Dutch City of Delft reduce truck congestion in the city center using semi-autonomous, hydrogen-powered barges in existing waterways for 'last mile' transportation. This collaboration is intended to help reduce traffic, in turn helping the region meet carbon emission, sustainability and economic development targets.
The world's urban population is expected to double by 2050, and this only serves to increase the demand on already stretched municipal resources. City governments are adopting smart city initiatives to explore innovative technology to become more efficient, better manage resources and develop new services that enhance the lives of their citizens and communities.
Dell EMC and Nokia, in conjunction with Blue Turtle Associates, Aratos Systems, Circle Lines, City Hub, SPIE, the University of Delft and the Provence of South Holland regional government, have engaged in a trial to create a Common Information Space for Smart City Logistics. The Common Information Space serves as a scalable digital platform connecting the entire logistics chain in and around the city as well as a backbone for the navigation guidance system. This platform will be built using world-class technologies from Dell EMC and Nokia for compute, storage, data management, connectivity, analytics, IoT and blockchain.
Many areas in Holland have fine-meshed waterways, canals, or water storage areas that are now heavily underused. With the development of quiet and clean semi-autonomous barges, goods normally carried by trucks can be transported in the city's waterways.
For the project, an automated and digitized hydrogen-powered river barge will be connected and controlled by a new type of mobility cloud using Nokia's IMPACT IoT platform and Dell EMC Digital City Accelerator Platform, complemented by hydraulic gangway technology from Ampelmann for on-shore loading and unloading. Testing will progress through 2019 with goal of becoming fully operational by the end of the year.
The project concept has drawn interest from a number of industries looking to meet logistic and sustainability goals including shipyards, package delivery, logistic distribution centers, mechanical engineering, offshore operators, catering and waste management. The project includes several anticipated benefits for citizens, including:
Unburden regional traffic infrastructure in the Metropole Region Rotterdam The Hague (MRDH)
Develop a clean transport medium in combination with "silent" cargo logistics solution
Contribute to sustainable living and enhance the business climate
Contribute to development and stimulate new engineering centers and manufacturing industries
This project is part of a broader strategic alliance between Dell EMC and Nokia focused on driving digital transformation in a variety of key industries.
"Cities are looking for digital transformation solutions to help them maximize and better allocate their resources, provide a safe and sustainable environment and foster economic development. In collaboration with our partners, this Digital City project has the power to demonstrate how information technology that is open, agile, software-defined and data analytics-driven really can be a force for positive change in our everyday lives," said Amit Midha, president, APJ Commercial & EVP, Global Digital Cities, Dell EMC.

"Nokia has been putting considerable emphasis on bringing the benefits of digitalization to asset-intensive industries, such as transport. This collaboration is a perfect example of how Industrial IoT networks can be used to connect sensors, vehicles and machines to take advantage of the power of automation to address a daunting societal challenge – keeping goods moving while reducing the carbon footprint of that activity," said Laurent Le Gourrierec, head of Strategic Partnerships at Nokia.

"The power of this project is the collaboration. Working together with a team of brilliant young engineers, government partners and business professionals can really make the difference in achieving sustainability goals. As a team, we're redesigning not only the river barge but the entire process of city logistics. We are proud to be part of this initiative that was made possible by The Provence of South Holland who provided the seed funding," said Peter de Bruijn, managing director of Blue Turtle Associates.
For more information, visit at www.dellemc.com