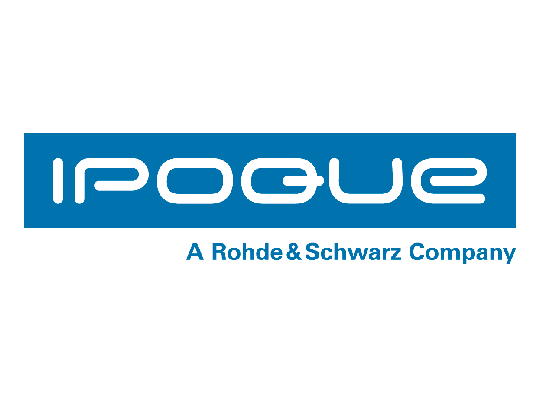 Survey reveals strong demand for application traffic visibility as adoption of cloud and SaaS accelerates in the wake of the pandemic
Leipzig, Germany — ipoque GmbH, a Rohde & Schwarz company and provider of industry-leading OEM deep packet inspection (DPI) software, today published their first report on digital experience monitoring (DEM), addressing user experience monitoring for cloud and software as a service (SaaS), and the importance of real-time traffic intelligence provided by DPI. The report, which is based on a survey of leading DEM vendors, finds that 91 % of DEM vendors identify DPI as a key capability for enhancing DEM monitoring insights.
The 'Digital experience monitoring in the era of cloud and SaaS and the need for DPI intelligence' report further shows that 68 % of the DEM vendors surveyed already use DPI, plan to deploy DPI or are interested in exploring the integration of DPI in their DEM tools. The survey involved 22 leading global DEM vendors and assesses, among others, the importance of DPI-driven packet-level visibility and application awareness for synthetic transaction monitoring (STM) and real user monitoring (RUM), the two key monitoring methods deployed in DEM.
The report focuses on the rise of DEM as an emerging IT observability solution for today's digital enterprises. It evaluates various factors pushing the adoption of cloud and SaaS applications as well as the impact of these applications and new network and security architectures, such as secure access service edge (SASE), on the adoption of DEM across enterprises.
"These findings point to the growing importance of real-time traffic intelligence for DEM as enterprise traffic traversing third-party applications, infrastructure and networks continues to grow at an unprecedented pace. Visibility into external domains requires traffic identification and classification technology that is not only able to process unlimited packet flows, but is highly accurate and reliable in identifying the underlying applications and application attributes," says Sebastian Müller, VP Sales at ipoque, a Rohde & Schwarz company.
The survey took place from November 2020 to February 2021. It was conducted jointly with The Fast Mode, a leading media and research company in the telecommunications/IT sector. Ariana Leena Lavanya, analyst at The Fast Mode, says, "We note a strong interest in DPI technology among IT monitoring vendors, specifically DEM vendors, as application awareness becomes a critical capability in managing application performance across enterprise, cloud and SaaS applications."
According to the DEM vendors surveyed, while DEM deployments are expected to grow ninefold over the next three years, scalability remains a challenge. Sebastian Müller says, "DPI technologies today come in a light-weight, software form factor, which helps in scaling up DEM global monitoring networks to cater for the rapid growth in cloud and SaaS applications as well as the surge in remote-access users. Our very own OEM DPI software engine R&S PACE 2, for example, integrates seamlessly into any cloud and virtualized architecture, supporting packet-processing frameworks such as DPDK and VPP, and offers one of the most comprehensive application traffic signature libraries in the market."
Proliferation of new experience endpoints, the complexity of instrumenting STM and RUM, and new monitoring capabilities offered by today's DEM tools are further topics covered by the survey. The 'Digital experience monitoring in the era of cloud and SaaS and the need for DPI intelligence' report is available for download here: https://www.ipoque.com/ipoque-dem-dpi-report