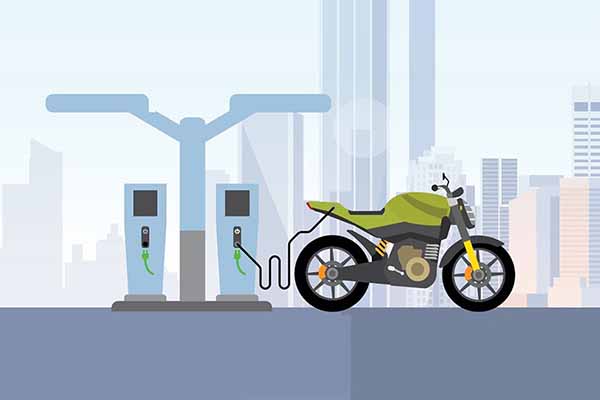 In 2020, before the pandemic shook up the world, especially the Indian automotive industry, electric vehicles were moving steadily into the spotlight. The total annual sales of different types of electric vehicles such as battery electric vehicles and hybrid electric vehicles in the year 2019 crossed over the two-million-vehicle mark. But even due to the coronavirus pandemic and economic slowdown, the outlook for electric vehicles (EVs) remains very promising thanks to the rapid pace of innovation.
Rapid charging within a few minutes and smart charging are just a few technologies that have already accelerated EV adoption across the world in recent years. This milestone has become overshadowed by ongoing economic uncertainty, but there are value and technology trends that are still taking stock in the electric vehicle market.
In today's time, our economies are changing drastically, which is triggered by development in emerging markets, a boost of new technologies, government policies on sustainability, and changing consumer preferences around ownership. Increasing automation and digitalization have revolutionized other industries, and automotive will be no exception. Many disruptive technology-driven trends supported these factors in the automotive sector: connectivity, diverse mobility, autonomous driving, and electrification.
The Indian EV sector will witness many product rollouts in the years to come. There will be many new solutions that need to be addressed to some of the longstanding challenges that the industry has been grappling with. In the year 2021, many EV manufacturers brought in low-cost technologies, both this year and coming years will be about a growing surge in investments into these technologies.
Artificial Intelligence (AI) and IoT – AI is one of the biggest tech trends. With the rapidly growing technologies, AI and IoT help to develop many tech-based tools to recognize patterns. By 2024, AI-generated speech will be behind more than 50% of people's interactions with computers. Many EV companies and manufacturers are still looking for ways to use AI effectively though. While any company can get good value from AI and it is applied in less than one-quarter of respondents report significant bottom-line impact. In the coming years, the EV segment and many companies will see more Internet of Things (IoT) integrations into their services and not just limited to the premium segment. AI and IoT can help to understand and monitor a rider's daily commute and suggest charging cycles are other areas to look forward to.
Non-Lithium-ion battery-powered vehicles – A lithium-ion (Li-ion) battery is an advanced battery technology that uses lithium ions as the basic and main component of its electrochemistry and powers the electric vehicles in this modern technology. With the rapidly evolving EV industry, the battery chemistry is also evolving that powers such vehicles. Many battery technology startups have already developed batteries that are compatible with InstaCharge stations, and many companies are developing graphite battery-run electric scooters.
Technology in the production of EVs: Improved battery tech will be a crucial step to increasing the demand for electric vehicles. Manufacturers of electric vehicles also need production to keep up and continue making improvements. The manufacturing of Electric Vehicles needs to become quicker, more efficient, and suitable for rolling out more car models. Achieving more efficient mass production will also help in reducing prices through leveraging economies of scale. In the coming years, EV players should also focus to improve the scale-up of OEMs to increase EV production that will support more mass adoption at much lower pricing that will help to achieve cost parity against ICEVs
Personal Mobility Devices (PMDs) – Personal electric mobility devices, or PMDs, are small single-person electric vehicles. PMDs will start proliferating as an affordable last-mile mobility solution, and low-speed and low-cost two-wheelers and electric cycles will find a lot of buyers in small towns and remote areas.
Smart charging – Unlike conventional chargers, smart charging can communicate with the vehicle and the grid to provide better costs for energy consumption. It also promotes better use of energy. We have seen many Electric vehicles that are designed for long hours to fully charge and don't charge rapidly because drivers don't always need a full battery. The needs of the vehicles depend on how much energy, charges can be scheduled to go up to only 80% once a week, which also helps prolong the life of the battery. With smart charging technologies, people can decide whether they want to charge a battery using renewable energy, lower CO2 emissions, and can also lower energy tariffs.
Infrastructure Technology: Enabling convenient charging for everyone – More EVs on the road will also require a better, more extensive charging infrastructure. Charging infrastructure has come a long way in the past decade, the number of public charging stations in Europe grew from 2.397 in 2011 to 190.000 in 2020. EV players should need to make sure that the people will easily adapt to this charging habit, for this, they have to increase the number of public charging stations. The common charging infrastructure in public places needs to be prepared to deal with this workload. The adoption of modern technologies can help to boost EV adoption rates. Most public charging stations today are normal chargers that require several hours to charge an average EV. The fast and ultra-fast chargers of electric vehicles are easily available in the market. It also helps to improve the charging experience away from home by the harmonization of payment systems available in charging stations.
Load balancing – Load balancing can also be supported by smart charging, especially as energy demands on the national grid increase alongside sales of electric vehicles. Load balancing is a growing technology trend that helps to distribute the available capacity over all active charging stations. It also helps to ensure that optimal charging is provided to all-electric vehicles at a specific location, within the limits of the charging stations' capacity. With this technology, Instead of paying more prices on one charger, charge point owners will be able to balance the load and the maximum current between units. Load balancing is more dynamic, cost-efficient, and much more sustainable than the current method that sends energy to every single station.
In the coming few years, the Electric Vehicles segment will surely take over the automotive industry with its growing innovative technology trends. These growing modern technology trends for batteries will make EVs more affordable and accessible than petrol, diesel, or gas cars, thus boosting demand. The rapid production technology will make EVs available for the masses by ensuring supply can keep up with rising demand. Different charging technologies such as bidirectional charging will make the grid ready for more EVs and support the clean energy transition in the coming years. Also, growing infrastructure technologies will make sure EV charging will be convenient for everyone, regardless of whether you're at home or on the road.
About the Author: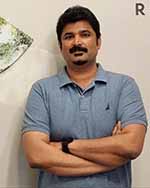 Dr. Irfan Khan is Founder & CEO of eBikeGo (https://ebikego.com ) India's largest smart electric two-wheeler mobility platform.