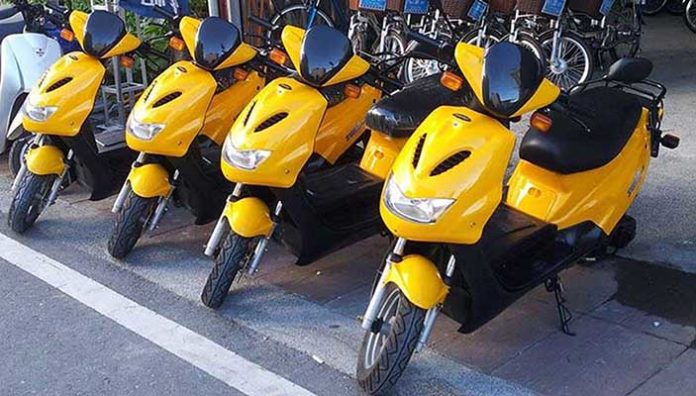 Presently, 200 e-scooters are operating in 5 cities…target 1000 bikes in next 3 months
eBikeGo is providing electric scooters to major e-commerce delivery giants…
EV manufacturers & E-commerce players will be part of Deliver Electric Delhi, Delhi Government's Pilot EV project – A joint initiative by Dialogue & Development Commission of Delhi (DDC – Delhi) and Rocky Mountain Institute (RMI)…1,000 EVs will be used for deliveries over the next 12 months in partnership with 30 players…
New Delhi, July 05, 2019: eBikeGo, India's first-ever electric bike rental & delivery platform has recently announced of procuring 1000+ electronic bikes in next 3 months to strengthen their operation further.
Presently, eBike Go has already been working with corporate firms like Zomato, Delhivery, Go Stops, Ferns N Petals, Vpledge, Delhivery and others for B2B ride sharing business and is already operational in cities like Delhi, Amritsar, Agra, Ludhiana and Jaipur. Recently, the company joined hands with UrDa, a leading Taiwanese electric scooter shared mobility platform. This collaboration will help eBikeGo to expand its network at a faster pace.
"We are extremely thankful to Zomato and other partners to have trust on us in the endeavour of reducing vehicular pollution in the cities and making deliveries green as intended by the people and various state governments. We heartily welcome the decision and initiative of Delhi Government for running the pilot project "Deliver Electric Delhi" for testing the use of electronic vehicles in the city. It would be our privilege to support everyone with our electric bikes for creating pollution free environment and better life for all of us in future"said Dr. Irfan Khan, Founder, eBikeGO.
For more information please visit : www.ebikego.in