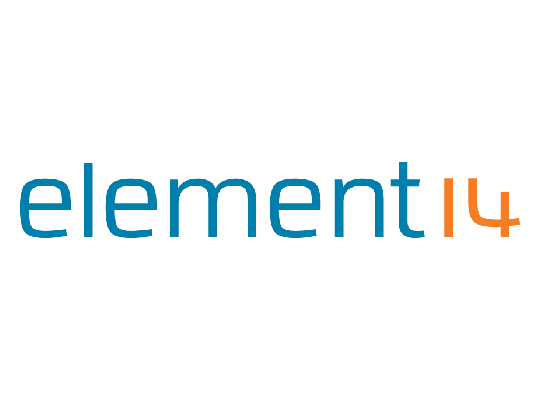 Bangalore, India – 16 March 2020: element14, the Development Distributor, supports customers in the manufacturing and supply processes with its comprehensive range of products designed to protect electronic components from the damage caused by Electrostatic Discharge (ESD).
ESD can damage electronic components and products during manufacture, storage, shipping and installation. Often this damage cannot be detected by quality control inspections, test or burn-in and it can impact product quality and reliability. All customers within the supply chain, including Original Equipment Manufacturers (OEMs), Contract Electronic Manufacturers (CEMs), electronic and bench engineers, warehouses storing ESD sensitive devices and buyers of semiconductors and development kits, should take steps to prevent damage from ESD events throughout the manufacturing and supply cycle.
element14 helps customers prevent all forms of ESD damage with an extensive catalogue featuring more than 2,000 products from leading suppliers such as SCS, DESCO, Multicomp Pro and more, all available for same day despatch. For engineers and manufacturers looking to protect against ESD build-up, top products have been compiled by element14's in-house technical experts to offer customers a greatly simplified product selection process, whatever their ESD need.
Top products from element14's extensive high-quality range include:
Antistatic Bags – Zip-Top Resealable Bag from Multicomp Pro
An essential product for any manufacturer or engineer seeking to insulate sensitive electronic components from the damage of ESD. These bags are designed with a static dissipative coating to prevent static build-up on the bag's surface and protect the product inside.
Toe/Heel Grounders – Elastic Heel Grounder from SCS
For workers on the move, these elastic grounders feature a re-positionable 2-layer sole and 18-inch conductive ribbon providing a continuous path-to-ground to remove electrostatic charge from the body. This product is cost-effective and suitable for high volume use.
Dissipative Mats – 2-Layer Rubber Mat from Multicomp Pro
ESD preventive mats are designed to disperse electricity through the anti-static materials of which they are made, slowing the flow of ESD across the surface of the mat and neutralising it. With two layers of rubber protection, customers can be sure they are safe from ESD damage whilst handling electronic components during manufacturing or supply.
Earth Bonding – 1Mohm Resistor Plug from DESCO
An essential to provide a common ground point for ESD workstations, Earth Bonding plugs connect only to the earth. The live and neutral pins are replaced with insulated plastic pins, removing the threat of damage caused by a present static charge.
Ionisation – Desktop Ioniser from SIMCO-ION
Ionisers are key to ESD protection and used to increase the conductivity of air. This increases the rate at which any static charge present in the vicinity is neutralised. SIMCO-ION's lightweight, compact and quiet ioniser is unobtrusive and features an integrated heater for a warm air flow option.
James McGregor, Global Head of Test and Tools for Farnell and element14 says: "ESD causes invisible damage to electronic products, reducing their working life and causing expensive equipment failures and downtime. element14 offers a very wide range of ESD protection products to support engineers, electronic designers and manufacturers with over 2,000 items in stock and available for same day despatch. These top products, recommended by our technical team, gives customers a head start in identifying must-have items from leading suppliers to prevent build-up of ESD and the subsequent damage it causes."
element14 offers customers 24/5 technical support from its dedicated team of in-house test and measurement specialists and provides free access to online resources, data sheets, application notes, videos and webinars.
For more information, visit at http://farnell.com/corporate and https://www.avnet.com.