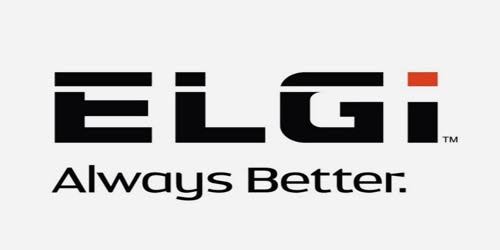 Tokyo, Japan, Coimbatore India November 9th, 2019: Elgi Equipments is now the first globally established industrial air compressor manufacturer to be awarded the Deming Prize for excellence in Total Quality Management, in over 60 years. Dr. Jairam Varadaraj, Managing Director, ELGi Equipments received the coveted medal from Mr. Hiroaki Nakanishi, Chairman Deming Prize Committee at the award ceremony in Tokyo, Japan.
In his acceptance speech, Dr. Jairam Varadaraj, Managing Director ELGi Equipments dedicated this award to all the employees at ELGi saying, 'On paper, the path to success is pretty straight forward.  But realizing it requires a secret sauce.  An envelope that rigorously enables, executes and continuously improves the organization through a process orientation. TQM has been our secret sauce. We have a long way to go but TQM has helped us become a better company for all of our stakeholders.  I would like to dedicate this award to our employees, who are the key stakeholders in our company.'
ELGi's TQM journey began in 2008, and gained momentum starting 2014. ELGi's TQM system – EBS (ELGi Business System), implemented as a means to achieve ELGi's goal of becoming the world's second largest air compressor manufacturer by 2027, comprises of diverse improvement activities and human resource development initiatives. Some of the indigenous improvement activities included the development of Gemba prowess and staff improvement activities that suitably use problem – solving activities by Cross Functional Teams (CFTs). In addition, ELGi built out a robust employee training system investing 400 hours of training per person for every shop floor employee, employing both in-house and external classroom quality education and the establishment of an in-house vocational training school. ELGi's TQM focus also extended to the standardization of all sales activities (the GTM go-to-market process) for sales expansion as well as the creation and promotion of various mechanisms using ICT.
Also present at the award function were R. Jayakanthan, Director, People, Systems and Strategy, Sundarrajan Pattabiraman, Vice President, ELGi Business System, Ramesh Ponnuswami, Executive Director, Sriram Srinivas, Director Operations, Anvar Jay Varadaraj, Global Brand Head and Dr. K. Venu Madhav, Director, Technology.
ELGi, is a pioneer in cutting edge compressed air technology, offering a complete range of compressed air solutions from oil-lubricated and oil-free rotary screw compressors, oil-lubricated and oil-free reciprocating compressors and centrifugal compressors to dryers, filters and downstream accessories. With state of the art manufacturing units and a product portfolio of 400+ compressed air systems, ELGi redefines reliability, efficiency and cost-effectiveness across installations all over the world.