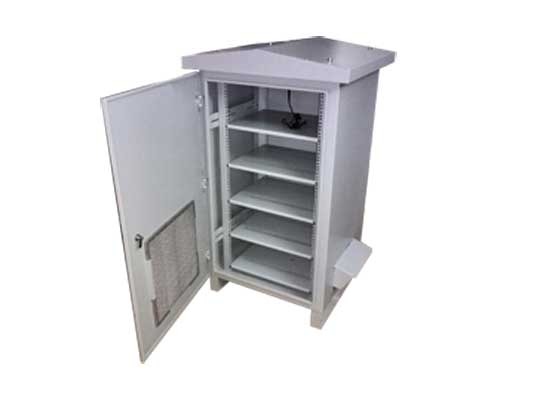 Bangalore – May 02, 2019 – Eurotech Technologies, the leading technology solutions company, today announced the launch of next generation BestNet outdoor enclosure system. The enclosures are equipped with pre-engineered interchangeable components to accommodate a variety of equipment's, such as; electrical controls and instrumentation in industrial and other challenging environments. The rigid construction, adjustable components, mounting options and a wide variety of kits and accessories makes BestNet outdoor enclosures highly competent, while ensuring exact enclosure configuration to deploy equipment's in any ambience or location.
Manufactured from 1.2 / 1.6mm thick zinc coated steel to minimize corrosion with powder coat finish the outdoor enclosures offer fully welded construction and flexible equipment mounting options. The enclosures offer easy access with reversible door opening, adequate with gland plates supplied on 200mm & 300mm and feature a locking system.
"We want to provide customers with best-of-breed enterprise grade solutions," said Mr. Anuj Jain, Managing Director, Eurotech Technologies. The robust outdoor enclosures offers customization and easy integration, while ensuring   flexibility, ease of usability and improved efficiencies, he added.
BestNet outdoor enclosure system has been designed for swift assembly and rapid integration at site. The rack system ensures physical security and prevents invalid access to critical equipment's, making it an ideal choice for organizations.
For more information pls visit: www.eurotechindia.com.