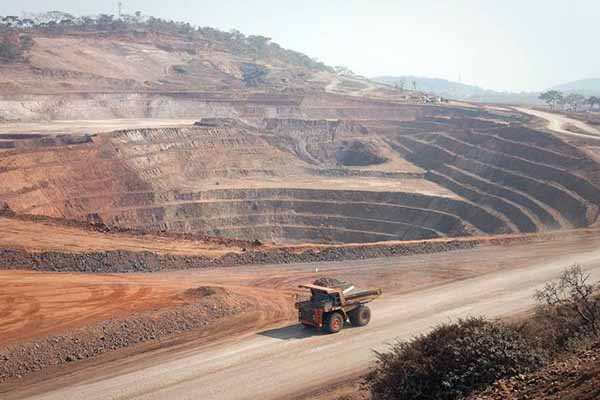 Every year, as per approved annual Field Season Programme [FSP], Geological Survey of India [GSI], an attached office of Ministry of Mines, takes up different stages of mineral exploration viz. reconnaissance surveys (G4), preliminary exploration (G3) and general exploration (G2) following the guidelines of United Nations Framework Classification (UNFC) and Mineral Evidence and Mineral Content Rules (MEMC-2015) for augmenting mineral resource for various mineral commodities including lithium.
During the last five years, GSI carried out 20 projects on Lithium and associated elements in Andhra Pradesh, Arunachal Pradesh, Bihar, Chhattisgarh, Himachal Pradesh, Jharkhand, Jammu & Kashmir, Madhya Pradesh, Meghalaya, Rajasthan. During the present FSP 2022-23, GSI has taken up 18 projects on Lithium in Arunachal Pradesh, Chhattisgarh, Jammu & Kashmir, Jharkhand, Meghalaya, Nagaland, Rajasthan. However, resource of lithium has not yet been augmented by GSI.
Further, Atomic Minerals Directorate for Exploration and Research (AMD), a constituent unit of Department of Atomic Energy (DAE) is carrying out exploration for lithium in the potential geological domains of the country. Presently, AMD is carrying out exploration for lithium in parts of Mandya and Yadgir districts, Karnataka.
Khanij Bidesh India Ltd. (KABIL), a Joint Venture of three CPSEs under Ministry of Mines, has signed a Non-Binding Memorandum of Understanding [MoU] with three State-owned organizations of Argentina, for the purpose of information sharing w.r.t. prospective mineral acreages of lithium:
A G2G MoU has been signed between Government of India and the Government of Australia for co-operation in the field of mining and processing of Critical and Strategic Minerals such as Lithium. KABIL has signed a detailed MoU with Critical Minerals Facilitation Office [CMFO], Department of Industry, Science and Resources [DISER], Australia for identifying lithium and cobalt assets for joint investment decisions.