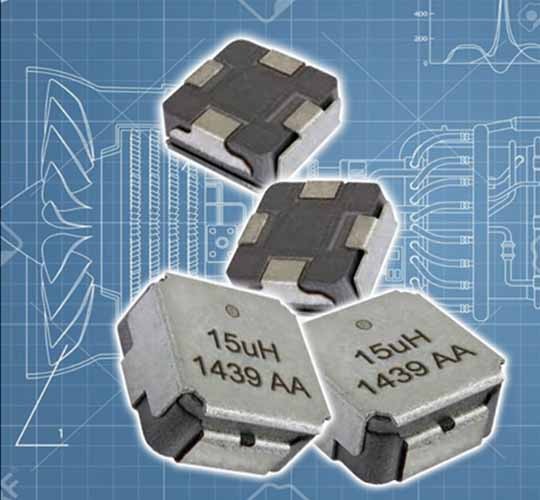 December 31, 2018 – New Yorker Electronics will now be distributing the Vishay Dale IHLE-5A Series of Low-Profile, High-Current Power Inductors – a Vishay Super 12 Featured Product. The IHLE-5A Series is an automotive-grade, high-current inductor featuring an integrated e-field shield, or "e-shield", for reduction of EMI.
Vishay expanded its IHLE series of low-profile, high-current inductors with these new Automotive Grade devices in the 2525, 3232 and 4040 case sizes. Packaged in RoHS-compliant, 100% lead (Pb)-free shielded construction, the inductors offer high resistance to thermal shock, moisture, mechanical shock and vibration.
The Vishay Dale IHLE-2525CD-5A, IHLE-3232DD-5A and IHLE-4040DD-5A reduce costs and save board space by eliminating the need for separate board-level Faraday shielding. Built on Vishay's IHLP® technology, they feature high efficiency with maximum DCR from 1.66mΩ to 178mΩ and a wide range of inductance values from 0.47µH to 47µH.
The Vishay Dale IHLE Series contains the electric field associated with EMI in a tin-plated copper integrated shield, providing up to -20 dB of electric field reduction at 1 cm (above the center of the inductor) when the integrated shield is connected to ground. The four-terminal connection (two ground connection points for the shield) provides extra vibration performance for under-the-hood and chassis-mounted electronic circuits.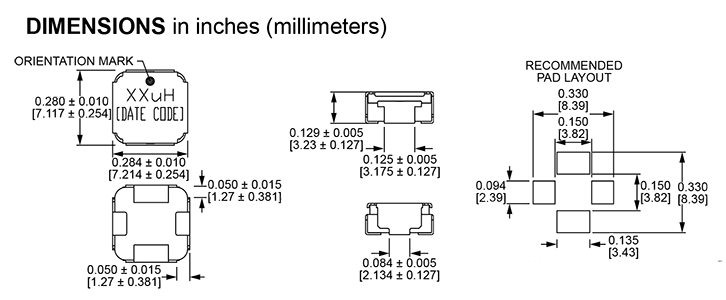 The device provides rated currents to 30A, and handles high transient current spikes without saturation. Featuring high-temperature operation to +155°C and co-planarity of its four terminals of ≤100µm, this AEC-Q200-qualified high current inductor is optimized for energy storage in DC/DC converters and high-current filtering for automotive engine and transmission control units, diesel injection drivers, noise suppression for motors, windshield wipers, power mirrors and seats and HID lighting.
New Yorker Electronics is a franchise distributor for Vishay Dale and carries the full line of 2017 Vishay Super 12 Featured Products as well as its complete line of discrete semiconductors (diodes, MOSFETs and infrared optoelectronics) and passive electronic components (resistors, inductors and capacitors).
Features & Benefits:
Integrated e-shields eliminate need for separate shielding
AEC-Q200-qualified
Offered in 2525, 3232 and 4040 case sizes
High-temperature operation to +155°C
Co-planarity of four terminals within ≤100μm
Handles high transient current spikes without saturation
Excellent DC/DC energy storage up to 1MHz to 2MHz
High efficiency with typical DCR from 1.55mΩ to 167mΩ
Wide range of inductance values from 0.22µH to 47µH
Lowest DCR/μH in this package size
Applications:
Engine and Transmission Control Units
Diesel Injection Drivers
DC/DC Converters for Entertainment/Navigation Systems
Motor Noise Suppression for: Windshield Wipers, Power Seats, Power Mirrors, Heating/Ventilation Blowers, HID Lighting
Energy Storage DC/DC Converters
For more information, visit at : newyorkerelectronics.com