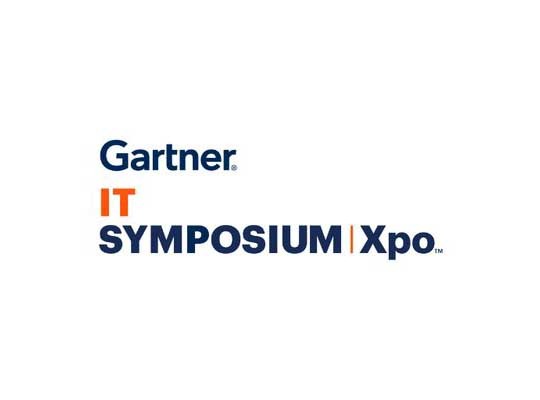 August 27, 2019 – Gartner, has released the full agenda and list of speakers for IT Symposium/Xpo 2019 on the Gold Coast, Australia. More than 2,000 CIOs and senior IT executives from Australia, New Zealand and Asia are expected to attend this year, to arm themselves with the data-driven insights and practical advice needed to master leadership, develop their team, deliver a winning strategy and prepare for disruptive trends.
What: Gartner IT Symposium/Xpo 2019 is the world's most important gathering of CIOs and IT executives.
When: October 28-31
Where: Gold Coast Convention and Exhibition Centre, Broadbeach, Australia
The theme of Gartner IT Symposium/Xpo this year is Leading the Digital Society. Technology now shapes every aspect of how we work, communicate and live. For CIOs and their teams, every decision has a powerful impact not only on business success, but on the way the world operates. Gartner IT Symposium/Xpo will help CIOs understand how to shape and lead the digital society through powerful discussions, influential connections and strategic insights.
Guest Keynote Speakers: The IT Symposium/Xpo agenda features keynote speakers including:
Marc Randolph, Netflix Co-founder, Executive Mentor and Angel Investor
Craig Challen, Cave Explorer, Rescue Diver and 2019 Australian of the Year
Susan Greenfield CBE, British Scientist, Expert on the Human Mind, Writer, Broadcaster and Member of the House of Lords.
Exclusive CIO Lunch Keynote Speakers:
The Honourable Julie Bishop, Former Foreign Minister of Australia and the next the next Chancellor of the Australian National University
Christian Majgaard, Former LEGO Top Executive, Head of Global Brand & Business Development
CxO Stories: Hear how these leading executives have solved key challenges in case study and panel sessions:
Rebecca Chenery, Chief Digital Officer, Watercare
Brigitte Colombo, Chief Information Officer, Powerco Limited
Damian Green, Chief Information Officer, Digital Executive, Gold Coast Hospital and Health Service
Simon McKee, Deputy Commissioner, Queensland Treasury
Joe Locandro, Chief Digital and Technology Officer, AEMO
Sandra Slater, Chief Information Officer, Department of Transport and Main Roads
Bettina McMahon, Chief Operating Officer, Australian Digital Health Agency
John Taylor, General Manager Enterprise Services Technology, AGL Energy
Elise Vervetjes, Chief Information Officer and General Manager, Digital and Data, Department of Education, Northern Territory
Donna Vinci, CxO, Chief Digital and Information Officer, Bank of Queensland
Elizabeth Wilson, Chief Information Officer, Department of Education and Training, Victoria
Signature Series: Each year, attendees hear insights and findings from Gartner's most popular research as part of our Signature Series. These sessions include:
2020 CIO Agenda: Winning in the Turns
The Top 10 Strategic Technology Trends for 2020
The Present and Future of Artificial Intelligence
Gartner's Top Strategic Predictions for 2020 and Beyond
The CEO Concerns 2019: Implications and Actions for CIOs
For complete conference and registration details, please visit Gartner IT Symposium/Xpo 2019.