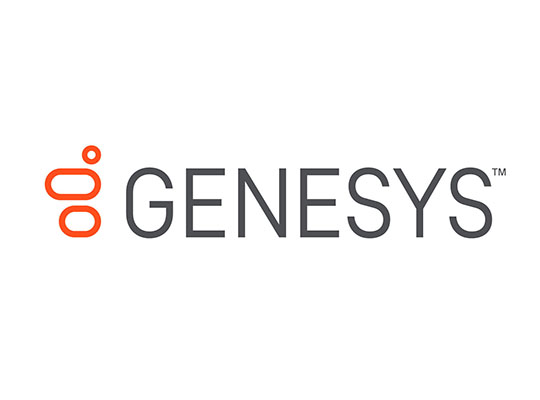 Genesys has announced new tools that enable businesses to easily build and orchestrate their own bot experiences, integrate third party messaging applications, and provide employees with technical training. And a new flexible consumption model gives companies access to Genesys solutions so they can scale or deploy new capabilities whenever they want, allowing them to meet changing customer and business needs.
The pandemic drastically accelerated enterprise adoption of cloud and digital technologies, putting many businesses years ahead of schedule. By 2022, 70% of all organisations will have accelerated use of digital technologies — transforming existing business processes to drive customer engagement, employee productivity, and business resiliency, according to IDC.
The shift toward digital products and services is here to stay; customer experience (CX) is now a competitive advantage in the race to gain market share and customer loyalty.
Leveraging the scalability and agility of the cloud, Genesys enables companies to orchestrate real-time customer experiences that drive business value. With new low-code tools, companies quickly create personalised experiences that can be deployed across multiple channels.
New capabilities include:
Bot development and orchestration: New Dialog Engine Bot Flows, an intuitive drag-and-drop, low-code visual interface, allows business users to build and deploy AI-driven bots. It identifies automation opportunities, taps into existing customer data to understand context, and orchestrates a personalised customer journey to deliver a seamless conversational experience across digital and voice.
Convers
Open messaging APIs: Coming later this summer, the lightweight integration that enables businesses to easily integrate their own messaging apps as well as third-party applications like review sites, comment plugins and niche social messaging apps. This gives them a unified view of customer communication across all channels.
Employee development and feedback: This new workforce engagement capability helps onboard new employees, enhance technical and CX skills, and gather feedback throughout the employee development journey. It enables employees to continuously develop their skills to deliver better customer experiences.
These new features and other Genesys solutions are now available through Genesys Choice, a flexible consumption model that provides access to all voice, AI, workforce engagement/optimization and digital capabilities — all with a single annual subscription. Companies can quickly scale up or down; and turn functionalities on or off to adjust for seasonal trends, shifting consumer preferences, product cycles, and other business trends. And through continuous deployment, Genesys customers have instant access to new updates and features delivered via the cloud, enabling engineers to spend more time innovating and less time updating.