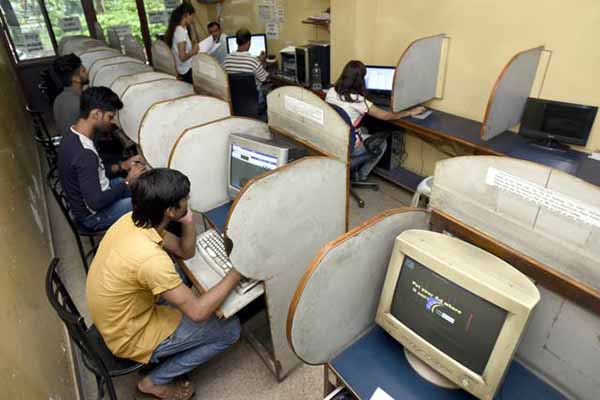 New Delhi- Government of India has raised the Minimum Speed for definition of Broadband to 2Mbps from the erstwhile 512Kbps, an enhancement of Minimum data speed by four-fold! This is a big step taken in the interest of consumers. It will also help in lifting the overall quantum of per capita data consumption and improve the service experience.
This upgradation in minimum broadband speed, will help improve overall Quality of Service for the consumers. This move will particularly benefit consumers in rural areas, suburban areas & fringes of metros. They are heavy video consumers and rely more on video and data-rich apps. Thus would be a great boon for the aam janata at the bottom of the pyramid.
Broadband India Forum (BIF) – A leading Think tank for Digital Transformation warmly commended the great step taken by the government.
Government and TRAI are concurrently taking up with the concerned operators strongly, the urgent need to improve quality of service provided on mobile.
Significance:
It is unfortunate that as many as 45,180 villages in India do not have any 4G coverage at all. Moreover, as Aroon Deep laments, "between the villages without any 4G networks whatsoever and the large cities where high speeds are taken for granted, lie the oft-ignored smaller urban settlements struggling with weak connectivity… Such towns, which loose out in the digital divide in a less documented way, may start getting more attention now".
BIF lauded TRAI which in August 2021 itself, had recommended the need to increase the Minimum Broadband Speed to 2Mbps. It also recommended a number of other measures to improve broadband coverage and enhance broadband speed.
Hailing it as a significant milestone in our Journey on the Digital Highway, Mr. TV Ramachandran, President BIF, shared that " While 2Mbps may not sound good enough for the modern broadband era as one would need much higher speeds for satisfactory experience nevertheless this strong nudge provided by the Government will definitely help ensure improved consumer experience and consumer satisfaction. We are confident that the existing large divide between the 'haves' and the 'have nots' of good internet connectivity will start reducing".
This upgradation in minimum broadband speed is indeed a big milestone. India still has a long way to go to catch up with major regimes. The US regulator (FCC) has already prescribed a minimum broadband speed of 25 Mbps. Even our neighbour Bangladesh has prescribed a higher minimum broadband speed of 5Mbps. For experiencing good quality of video streaming one needs to have download speeds much in excess of even 5 Mbps. Moreover, probably nearer values of 14 Mbps or 15 Mbps. Consumers & Digital India would be facilitated by working toward such targets.