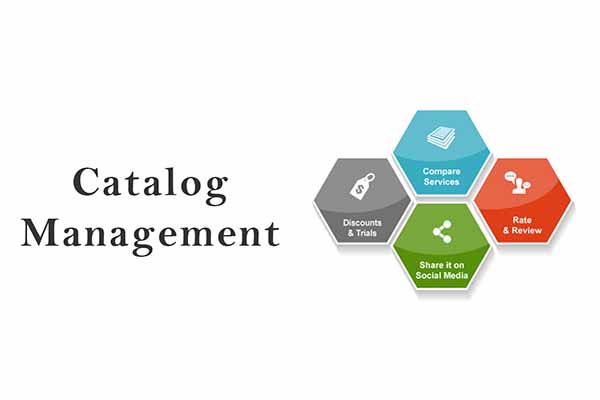 This is the age of rapid digitization. Almost anything that you can name is being sold online- from products to services. According to research, 1.79 billion buyers purchased something online last year. And this is where the competition gets fierce.
Selling online comes with plenty of advantages- no physical infrastructure required, there is an opportunity to reach global markets, and the flexibility to operate from anywhere. However, there is a part of online business that demands a great amount of time and effort and that is cataloging. Effective cataloging is essential for online success. The better the product looks, the higher the conversion.
Therefore, compromising the quality of the product catalog is like compromising revenue and growth.
But this is a tedious process that requires a lot of resources. Setting up the production, sourcing a photographer & studio, and editing the final output can significantly increase the time to market and shrink profit margins. This is where businesses can either stand out or get lost in the crowd.
Even large enterprises need high-quality images to standardize product visuals and increase their click-through rates and online sales.
These are exactly the cataloging challenges that AI is solving.
Smart Cataloging is the way
With fast-evolving mobile technology, most smartphones today come with high-resolution mobile cameras. One of the best options to save the cost of product cataloging is to shoot images through smartphones.
AI is playing an incremental role in identifying and resolving the shortcomings in smartphone-shot photographs to match the standards of DSLR-shot studio images.
This includes parameters like backdrop removal and replacement, shadow generation, color corrections, image clipping, angle perspective corrections, and so on, and that too in real-time.
Businesses and marketplaces are now creating high-quality studio-finish catalogs through AI-powered product photography and post-production solutions.
Reinventing 21st Century Cataloging- AI Tools That Are a Win
The AI innovation in cataloging services comes in varied forms. All three stages of product photography, pre-production, photoshoot, and post-production can now be taken care of.
AI Camera to automate product photoshoot
The AI camera lets anyone shoot professional-looking images that are much more impactful. It smartly suggests the right angles to capture your products, lens, light setup, etc. It also automatically blends HDR images in bright light and more.
This comes with immense benefits – no photography skills required, faster turn-around time, reduced costs, photo quality consistency, better efficiency, and therefore high-quality catalogs.
AI Image editing that takes Just a few seconds
AI-enabled photo editing is a groundbreaking innovation.
Any manual editor at the best of his capacity can edit 120-150 images in a day. There are a number of image editing software available in the market that can automate the process. But, they may or may not adhere to standard marketplace image-editing guidelines and solve for bulk image editing requirements at scale. 
With AI-editing technology, efficiency can increase manifolds to thousands of images in a day. This definitely helps meet the fast-paced cataloging requirements of the modern-day online business.


Eliminate manual post-production catalog optimization
There are a multitude of other use cases of AI in cataloging. To name a few, it can be used to recognize images and automate the process of generating tags required for online listing. It can also personalize the user experience (based on their search history) and customize price strategy based on their user search & preference data.
All these help save valuable time & money and increase the profitability of the online marketplaces and businesses.
Not just cataloging, AI provides a highly effective branding tool too
AI-based cataloging also levels up branding practices for an organization. The traditional process of catalog image production can make the brand's visual language inconsistent. Different photographers & editors for different products in different studios can harm a business's visual identity.
This visual identity is crucial to serve a memorable experience for customers and build trust with them. The practice increases buyer retention, and brand recall, making the business more recognizable.
How AI can transform your customer experience?
Artificial intelligence can create product catalogs much more efficiently. However, there is another essential segment of your business that impacts- customer satisfaction.
AI-enabled cataloging can improve the customer satisfaction by-
Optimizing price according to user's browsing pattern
Providing a seamless in-store buying experience on online marketplaces.
Predictive inventory management that streamlines the stock availability against demand
Shopping recommendations and assistance that make the process more personalized
Targeted advertisements, etc.
Conclusion
Artificial intelligence is revolutionizing the way businesses sell on every front. This is when technology is still evolving every day. Other than the advantages listed above, AI-enabled cataloging is also emerging as an essential marketing boon. From automating and standardizing the visual language of brand catalogs to cutting down the opportunity cost of time and capital, everything can be automated with AI.
There are endless possibilities for businesses to crack growth with technology. The need is to jump on the bandwagon, explore and innovate.
About the author: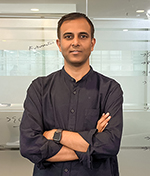 Sanjay Kumar, Co-Founder and CEO, Spyne