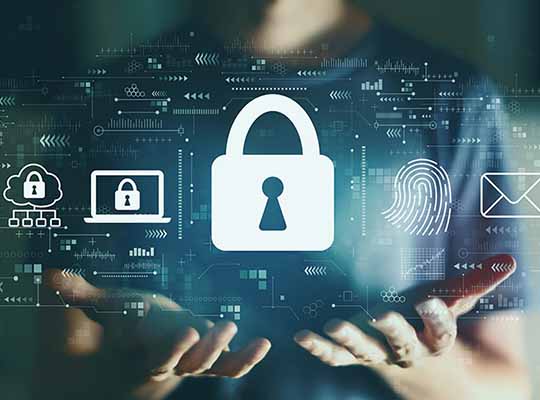 All industries deal in data to some extent. Companies of all sizes rely on data for a variety of purposes, from the banking giants that deal with large volumes of personal and financial data to the one-man business that keeps customer contact details on a mobile phone. No matter what the industry, data is the lifeblood of the business. As soon as the company is associated with the data, it becomes its duty to protect and store it. Keeping data secure is fundamental to ensuring it is protected. Regardless of which device, technology, or process is used to manage, store or collect data, it must be protected. A data breach can result in litigation and heavy fines, not to mention damage to an organization's reputation. The importance of protecting data from security threats is greater today than it has ever been.
Since the customer trusts the company with their data, it is highly necessary for the organization to keep the trust intact. However, with the advent of new technologies, the process of data security has become a lot easier. For any business to succeed in the long run, data is one asset that generates, acquires, saves, and exchanged for any company, and protecting it from internal and external corruption is paramount. There are many industries like finance and e-commerce that are exposed to a much higher risk of data security breaches, which has resulted in people being more cautious and keen on protecting their data.
Talking about the e-commerce industry, cybercrime has resulted in losses for many online businesses. Security for eCommerce sites is important for a number of reasons, including protecting customers' privacy and sensitive data, protecting an online business' finances, preventing fraud and financial scams, and defending the reputation of an online store as a safe place to do business. When a consumer feels that their data, their transactions, and other information are safeguarded and given the utmost priority, it increases brand loyalty and an expanded customer base.
With everything going digital, technology has contributed a lot to data security. It has become necessary for businesses to keep in alignment with the constantly evolving technology to keep their data safe and secure. One such technology is cloud computing, businesses have started to migrate to the cloud, to ensure the safety of the data. Today, everything runs on data, no matter how big or small the firm is everyone is vulnerable when it comes to upholding the customer's trust. Data security ensures profitability, integrity, and the reputation of your organization. Working towards helping you achieve data protection is Corient Business solutions. We, at Corient business, help you safeguard your data so that you can focus on more pressing matters of your firm. To help businesses manage the ever-changing world, they will need a strong partner to support either growth by providing Skilled resources, developing the right technology to manage business change, or guiding them to make better decisions. All the things we do is undertaken with Our Clients at the center of it. We blend the best of our services with state-of-the-art technology to get the best results.