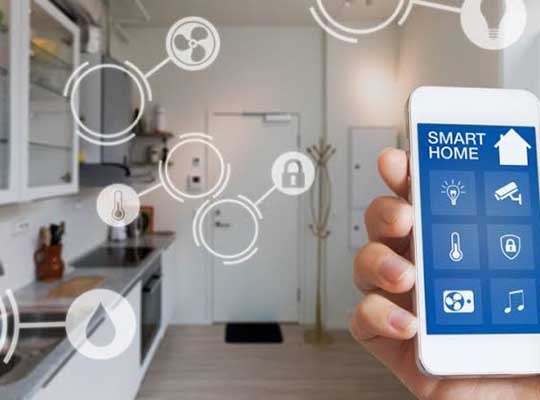 The global connected home devices market is expected to witness considerable growth over the tenure of forecast, thanks to the rise of connected homes. Connected homes are like heavens, where everything with one press of a button. Voice control technologies and artificial intelligence are utilized by intelligent assistant, which is now extensively used for controlling the operation of connected homes. Tech giants along with startups provide solutions using both existing and new stand-alone gadgets to usher in an era of smart homes.
Revolution in Smartphone Technology is Expected to Accentuate Demand in the Market
Wireless speakers are those smart speakers that are equipped with advanced technologies such as Bluetooth, Wi-Fi, and other advanced wireless technologies. Wireless protocols like virtual assistant are capable of empowering smart speakers. A consistent rise in the demand for connected and smart speakers, especially from connected homes, is seen to rise substantially in the years to come. Such rise in the demand for these speakers is driven by emergence of multi-functionalities of various advanced gadgets. The rise in demand for these gadgets eventually offers copious growth opportunities of the global connected home devices market.
Rise in the ability to purchase comes with the increased in disposable income of the people, this is likely to propel growth of the global connected home devices market. Increased purchase ability has developed the trend to spend on premium products such as connected home devices. Furthermore, a trend in personalization of products in accordance with the evolving tastes of customers is likely to open up a plethora of opportunities for the global connected home devices market.Phenomenal penetration of smartphones in urban, semi-urban, and rural areas has led to relentless research for the development of various smartphone applications or mobile apps to do various tasks such as streaming of music or movies to certain gadgets. This makes life a lot more entertaining and easier.
For More Information Visit at www.transparencymarketresearch.com