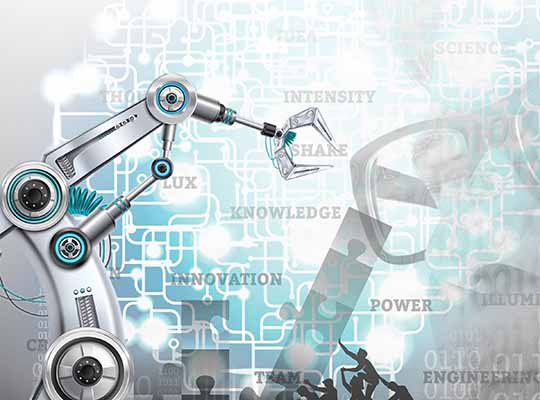 What is Industry 4.0? The fourth industrial revolution is called "Industry 4.0." In practice, it is more of an evolution. Business and value-generating processes are increasingly automated. Industry 4.0 reconciles mass customization and mass production. All three processes must be closely linked to achieving this.
The dependence of India on labor arbitrage-based manufacturing work is being challenged by Industry 4.0.
From an Indian Perspective
The World Economic Forum established (WEF) Centre for the Fourth Industrial Revolution opened in India in 2018. Aayog is an authorized nodal entity for interacting with the WEF on emerging technologies. The Indian government has already established a PPP policy framework. India's Udyog Bharat 4.0 (smart advanced manufacturing and fast transformation hub) program aims to expand technology solutions to production units through awareness campaigns, training, and demo centers by 2025. Promotion of Industry 4.0 business, academic, and international collaboration. India's National Manufacturing Policy (NMP) expects manufacturing to contribute 25% of GDP by 2020.
The fourth Industrial Revolution (also known as Industry 4.0 or the Connected Factory) must accelerate. All of these technologies may assist manufacturing in the post-COVID-19 future.
Demand: 67% Manufacturers Accelerated Digital Projects During Pandemic
Growth: Digital Manufacturing Market to Cross $767 Billion by 2025
RoI: Digital Manufacturing Reduced Machine Downtime by 50%
A Prosperous 2021 Rests on Four Industry 4.0 Trends
Manufacturers look to Industry 4.0 for 2021 as 2020 fails. Why? Resilience, innovative business models, and consumer focus.
As the manufacturing industry bids farewell to a year marked by supply interruptions, demand instability, and financial tightness, a vision of 2021 has started to form.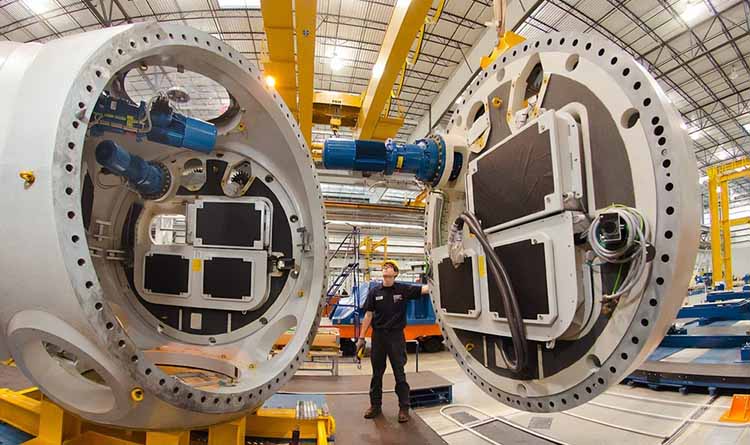 Industry 4.0-enabled methods are likely to be prominent. Additionally, three-quarters (76%) of manufacturing executives surveyed by Deloitte in November 2020 anticipate their businesses boosting investment in digital projects and piloting and deploying more Industry 4.0 technology next year.
Why is Industry 4.0 so important in 2021?
And, in a year when manufacturing GDP growth is projected to slow again, it allows businesses to adopt new business models, acquire predictability, and become more customer- and employee-centric. Here are four areas where we expect Industry 4.0 to affect manufacturers in 2021 and beyond significantly.
Increasing operational adaptability and resilience.
The expansion of corporate networks.
Embedding conservation and reducing emissions into the DNA of the company.
Encouraging employees.
The Disadvantages of an Industry 4.0 Model
Humans are ejected from the manufacturing floor in Industry 5.0. "Rather than offshoring or other geography-based issues, automation will be the primary disruptor of labor markets. Many argue that labor markets have historically changed and realigned in response to technological advancements. While this is true, manufacturing 4.0 and certainly 5.0 are positioned to need no human labor at all," according to John Bair, CTO of Converge Ventures, an accelerator, and incubator situated outside of Columbus, Ohio, that commercializes university-based research.
Making Industry 4.0 happen with 5G
It represents the transition from old to new systems in industry 4.0. Robots and automation will enable these future factories to make more educated, decentralized decisions to increase overall equipment and process efficiency. A data-driven 'Intelligent Industry' evolves from R&D through conceptual design to engineering and production. It's a future where data-driven innovation transforms industrial processes, supply chains, and service and support. Everything a company does will be digitized with intelligent goods, operations, support, and services, leading to new platforms and portfolios and eventually more lucrative and sustainable companies.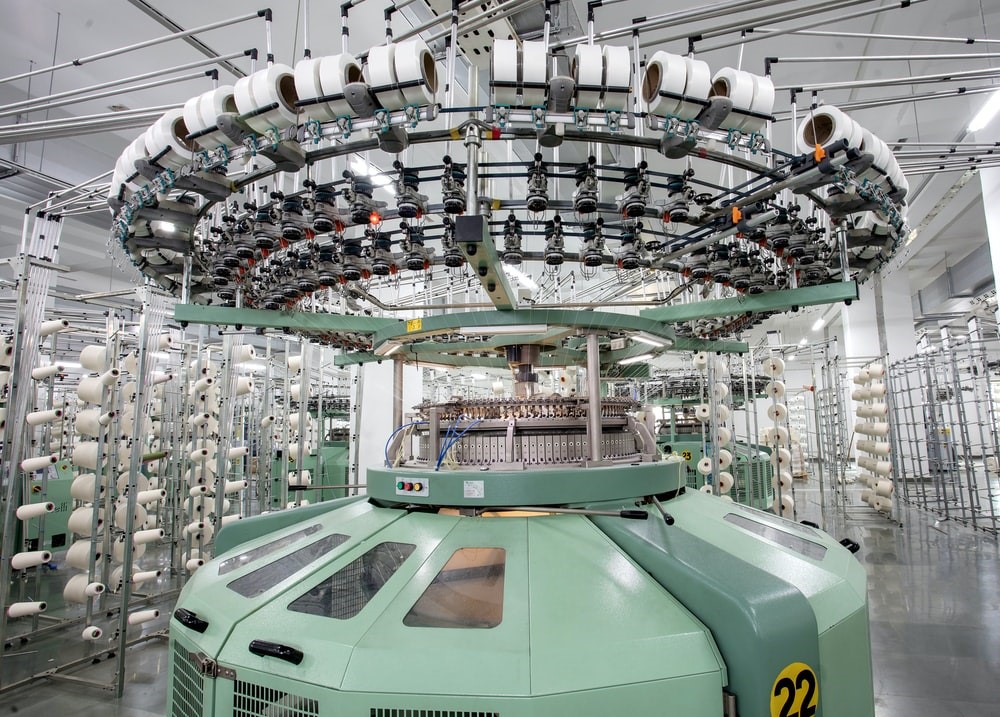 For buildings and equipment surveillance, a trustworthy, reliable, and quick industrial network connection is needed. 5G aims to provide industries with the necessary last-mile connectivity to implement IoT effectively. With India being among the top three most appropriate sites for global manufacturing, the Indian government and industry organizations are increasingly focusing on IoT through projects like SAMARTH Udyog Bharat 4.0. 5G is projected to predominate in Industrial Automation, allowing new flexibility, production, and effectiveness in industrial production.
As the need for the Internet of Things grows, the worldwide industry 4.0 market is anticipated to gain traction (IoT). Consequently, the usage of digital twins for remote administration and real-time tracking of systems and equipment has exploded. For example, Huawei Technologies Co., Ltd., headquartered in China, announced the launch of its newest 5G digital engineering solution in February 2020. It is capable of creating a digital copy of a real place and enabling operations on it. This information is included in a new study from Fortune Business InsightsTM titled "Industry 4.0 Market, 2021-2028." Additionally, the study forecasts a 16.4 percent compound annual growth rate from USD 116.14 billion in 2021 to USD 337.10 billion in 2028. It was valued at USD 101.69 billion in 2020.
Key Market Drivers
The industry 4.0 market is expected to grow at a 20.6 percent compound annual growth rate from USD 64.9 billion in 2021 to USD 165.5 billion in 2026. The increasing need for industrial robots in pharmaceutical and medical device production, increased government investment in 3D printing and additive manufacturing, and increased usage of blockchain technology in manufacturing contribute to the industry 4.0 market's development. Additionally, the increasing usage of AI and IoT in medical wearables may increase the market for industry 4.0.
COVID-19 impact on the Industry 4.0 Market
The COVID-19 pandemic has affected vital contributors to the Industry 4.0 industry. Various areas are still impacted, and governments are reacting differently. With the COVID-19 epidemic still raging across North America and Asia, the industrial sector is struggling. The world's most significant automobile sector has remained stagnant since the third quarter of 2020. Due to decreased demand, automakers have scaled-down manufacturing operations throughout the area, making IoT, AI, and Blockchain technology obsolete. North American automakers benefit Mexico. However, with decreased car manufacturing, the Mexican automotive industry has also suffered greatly.
Pandemic COVID-19 has wreaked havoc on the Asia Pacific, home to some of the world's largest emerging economies. The APAC electronics manufacturing sector accounts for 70% of the global electronics industry. The epidemic caused significant losses in the electronics manufacturing industry in China in FY2020. The virus's rapid spread has halted the manufacturing of electrical and medical equipment in certain containment zones. A second pandemic wave has hit India, affecting supply lines. Manufacturing is suffering huge losses due to sporadic lockdowns and mobility restrictions as of Q2 2021. As a consequence of the epidemic, Japan and South Korea have seen a decline in industrial activity.
Recent Developments
In February 2021, ABB introduced the SWIFTI cobot, which has a payload of 4 kg and a reach of up to 580 mm. This will increase efficiency in many areas, from manufacturing to logistics, and encourage more companies to use technology.
In February 2021, ABB launched its latest GoFa greater payload cobot to help employees handle repetitive and challenging jobs.
In July 2020, during the COVID-19 crisis, Siemens introduced the Simatic Real-time Locating Systems (RTLS) with SieTrace software, which provides real-time location information.
In June 2020, A new product lifecycle management (PLM) system from Siemens, Teamcenter X, enables businesses to rapidly deploy, expand and integrate industry-leading PLM technologies across functional disciplines. The cloud version of Teamcenter X allows for multi-domain design and bill of materials integration.
In September 2018, With the Roxar FSM Log 48 Area Corrosion Monitor, Emerson now offered remote online erosion and corrosion monitoring. The device tracks localized corrosion and deliver real-time pipeline health data in hazardous environments.
By 2023, businesses across all sectors will be mainly driven by advances in artificial intelligence.
Industry 4.0 is already started. Organizations that do not accept it face significant disruption. By 2023, businesses across all sectors will be mainly driven by AI-related developments. The fourth industrial revolution will open up new possibilities for organizational design and alter how we work.
Industry 4.0: Pune can be the epicenter of the fourth industrial revolution
Henkel Adhesives In Pune, India, a new modern smart factory executes the fourth industrial revolution (Industry 4.0). Bajaj Auto and Bharat Forge are actively investing in Industry 4.0-related sectors. GE's Chakan factory is a paradigm for Industry 4.0. That makes Pune ideal for the fourth industrial revolution.
Due to its robust manufacturing sector, information technology, and engineering services sector, top research institutions, start-up hub, and supporting organizations and programs, Mahratta Chamber of Commerce, Industries, and Agriculture (MCCIA) and QLEAP Academy are representatives of the region. And it has everything necessary to spearhead India's fourth industrial revolution. It also has a place for start-ups that provide solutions to industrial problems, according to the research.
Different industrial facilities use digital technology to enhance, automate, and upgrade the whole procedure to improve plant efficiency.
The increasing number of smart objects, the massive amount of data generated by field equipment, and the shifting technological environment have forced businesses to adapt their goods and services to the digital world rapidly.
Cisco estimates that India will have 2.1 billion internet-connected gadgets by 2023. According to the newly released Cisco Annual Internet Report (2018–2023), the country's internet users will surpass 900 million by 2023 due to cheaper smartphones and reliable internet subscriptions.
And Industry 4.0 has driven OEM use of IoT across the board. The European Commission estimates that the value of IoT in Europe will surpass EUR 1 trillion by 2020 due to the progressive adoption of IoT and digital transformation across many sectors. According to Maryville University, approximately 180 trillion gigabytes of data will be produced annually by 2025. Most of it will come from industries that use IIoT.
India is Expected to Hold a Dominant Position
In comparison to the US, Japan, China, and Germany, India's manufacturing industry lagged. Except for China, all of these nations have a considerably smaller demographic base than India. Given India's population and future goals, the country's industrial industry and workers need urgent reform and upskilling. As a result, the market offers that potential, and it is anticipated to expand in the nation during the projected period.
Manufacturing is a fast-growing industry in India. The 'Make in India' initiative puts India on the map as a manufacturing center and promotes the Indian economy globally. By 2020, India will be the world's fifth-largest manufacturer. GE, Siemens, HTC, Toshiba, and Boeing have all set up or are planning to build up manufacturing facilities in India.
Moreover, India's government targets a $ 5 trillion economy by 2025, including USD 1 trillion in manufacturing. To achieve this objective, significant initiatives like Make in India, Skill India, and Digital India must be merged.
Though India lags behind the rest of the world in automation, it is growing. IFR predicts 6,000 industrial robots by 2020. The automobile sector is anticipated to continue driving India's root growth. It is expected to be a significant source of market demand.
Who are the key players in Industry 4.0 Market?
ABB Ltd., Siemens AG, Schneider Electric, Swisslog Holding AG (Kuka AG), Rockwell Automation Inc. are the major companies operating in Industry 4.0 Market.
That's all, folks! The next industrial revolution is forthcoming, and it is likely to provide enormous possibilities. By transitioning to Industry 4.0, India can maintain its manufacturing advantage and build a sustainable environment with skilled workers that support energy transition and is adaptable to large-scale customization. While centrally managing the process will be challenging, there will be reinforcing effects if the system's participants pull the appropriate levers. As a result, it is critical to convey that corporate actors (technology suppliers, infrastructure providers, and industrial users) and the government would benefit the most from collaborating on Industry 4.0 projects. We believe that in the future, transitioning to Industry 4.0 will provide an economy with a significant competitive edge over global rivals. However, time is of importance – the moment to act and seize this chance is now.