Industry 4.0 will have own risk and challenge of – Always connected. You can monitor and control from anywhere!!
Industry has been growing and improving production efficiency using various technological advancement since many years. Industry started from steam power then moved to electricity power (Industry 2.0) which helped faster manufacturing, more machine-based manufacturing and started combination of man machine power -knowledge utilization. Then Industry 3.0 came as utilization of computer thus computing power in machines. This industrial revolution version had electronics, IT, automation and more powerful then ever. It helped to achieve more efficient production and other associated work in Industry right from design to production and postproduction process like Quality testing, packing etc. Since last few years use of internet, connected machines has penetrated in industrial process. This is known as Industry 4.0. Industry 4.0 refers to ecosystem where machines are connected and sharing data, processing data for better production capability. Fourth industrial (Industry 4.0) revolution is associated with cyber physical systems (CPS) in simple words. This means machines are connected to each other, talking to each other, sharing data with each other, controlling action, process and decision. Internet of things (IoT), Industrial IoT (IIoT), Additive manufacturing (3D printing), Robots are some other terminology associated with Industry 4.0. More automation or digitization is involved with in manufacturing industry, under Industry 4.0. This means IoT is an integrated part of Industry 4.0 which is eco system of connected machines s & sensors for improved production, operations, and efficiencies leaving no room for human error. Data collected will be used for better planning, predictive maintenance, reduce operational and maintenance cost. This means more profits to industry in longer terms.
IoT Market Growth
IoT is expected to see widespread adoption in many fields, starting with automotive and spreading into smart homes, smart buildings, manufacturing and industrial plants, medicine and healthcare, safety and security, insurance, transport, energy, distribution, agriculture HEMS, smart meters (water, electricity, gas), etc. Recent services using IoT devices and products include AI speakers, smart watches, smart meters, security cameras, and more.
In addition, the appearance of next-generation 5G communications, featuring fast and large capacity, low latency, and multi-connectivity is expected to drive even more explosive growth of IoT.
In the IoT market, connection of many "things" (IoT devices and products) to the Internet will use wireless communications to collect data from either standalone or built-in sensors which will then be sent via the Internet to data centers for AI-based analysis with the analysis results returned via the Internet to other IoT devices and products, smartphones, tablets, etc..
IoT Gateway
Recent new IoT gateway models (IoT AI gateways) appearing on the market are not just communications modules but also incorporate AI chips (using high-speed buses such as PCIe).
With the future spread of IoT, these gateways will send large volumes of data from sensors for various services and applications to the Internet, imposing heavy loads on the network and Cloud-side processes and causing possible problems with slower processing speeds and longer times. To prevent these issues, there are plans to incorporate AI chips at the Edge side (Edge Computing) to perform data processing, lower the network load, and increase processing speeds. Evaluation of high-speed IF(PAM and IF evaluation) is critical for incorporation of AI chips.
Machines- Device connection Technologies
Various types of wireless communications are used by IoT, including LTE Cat-M, NB-IoT, wireless LAN (Wi-Fi, WLAN), Bluetooth, etc. Customers developing and manufacturing IoT devices and products must choose the best wireless communications matching the features of the product under development. The key elements in choosing the wireless communications method are communications distance, power consumption, and communications speed. For example, power consumption is an important factor in a battery-powered IoT product required to operate for year-long periods without changing the battery.

Cat-M, NB-IoT is one of popular connection technology and find various applications such as Street lights, Smart meters (electricity, water, gas), Smart bicycles, Agriculture, farming, etc.
Cat-M and NB-IoT are regulated by the 3GPP for IoT applications and use the same communications base stations as 4G LTE mobile phones for long-distance communication covering a wide area.
The key difference of Cat-M and NB-IoT is the handover method (used by moving IoT products). The NB-IoT method with no handover function is used by static IoT products such as street lighting, water meters, etc.
The Cat-M with handover support is used by dynamic IoT products such as smart bicycles, etc. Cat-M is also used for stationary larger-capacity communications. As a result, development of NB-IoT2 (Cat-NB2) is focusing on increasing NB-IoT communications capacity.
Anritsu IoT Test Solutions
The IoT market usually assumes that one of the many wireless technologies, such as 5G, LTE-Advanced FDD/TDD, NB-IoT, Cat-M, wireless LAN WLAN) , Bluetooth, sub-GHz band (920 MHz), etc., will be used for Internet connections, and commercial products, such as AI speakers, smart watches, etc., using wireless communications technologies are already coming to market.
Anritsu's test solutions (measuring instruments) support these LTE-Advanced FDD/TDD, NB-IoT, Cat-M, wireless LAN (WLAN), Bluetooth, and sub-GHz band (920 MHz) technologies.
As well as impacting M2M and IoT, the convenience of wireless communications is driving increasing use for other applications and services. On the other hand, correct operation of wireless systems can be blocked by unplanned generation of radio waves, such as wideband noise and unwanted leakage waveforms. Anritsu also has test solutions for inspecting the radio-wave environment and searching for interference.
---
Wireless LAN testing solutions
---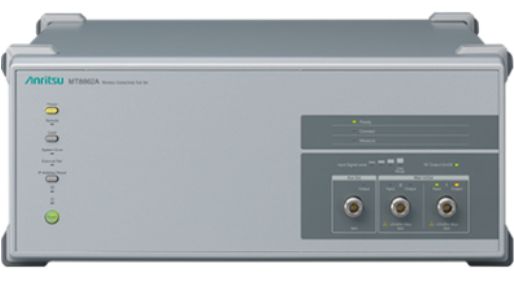 Wireless Connectivity Test Set MT8862A
The Wireless Connectivity Test Set MT8862A is for measuring the RF TRx characteristics of WLAN IEEE802.11a/b/g/n/ac (2.4 GHz and 5 GHz bands) devices. The MT8862A has standard WLAN protocol messages (WLAN Signalling) to connect with the device under test (DUT) for measuring each TRx performance item as Network Mode.
---
Universal Wireless Test Set MT8870A
Universal Wireless Test Set MT8870A is test equipment from Anritsu that has been specifically designed for high volume manufacturing test of cellular and connectivity wireless systems supporting LTE, NB-IoT, Cat-M, V2X, WLAN and Bluetooth etc.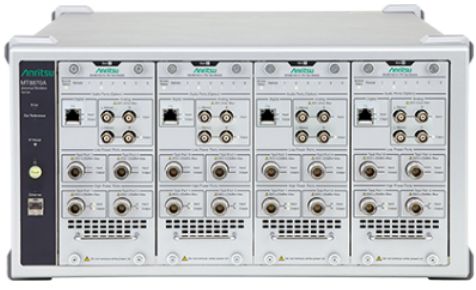 ---
Cat-M testing solutions
---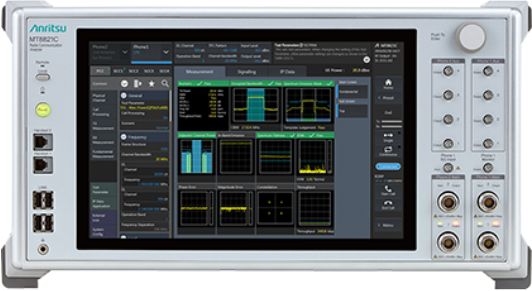 Radio Communication Analyzer MT8821C
The Radio Communication Analyzer MT8821C is designed for R&D into mobile devices (UE: User Equipment), such as smartphones, tablets and IoT modules. It supports all technologies, ranging from LTE-U/LAA/Higer order MIMO/LTE-Advanced to 3G/2G, with its easy-to-use measurement functions for efficient RF adjustment and testing in one unit.
---
Universal Wireless Test Set MT8870A
Universal Wireless Test Set MT8870A is test equipment from Anritsu that has been specifically designed for high volume manufacturing test of cellular and connectivity wireless systems supporting LTE, NB-IoT, Cat-M, V2X, WLAN and Bluetooth etc.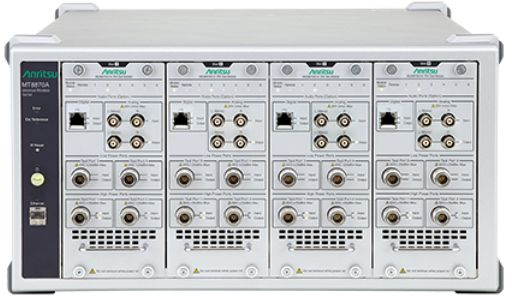 ---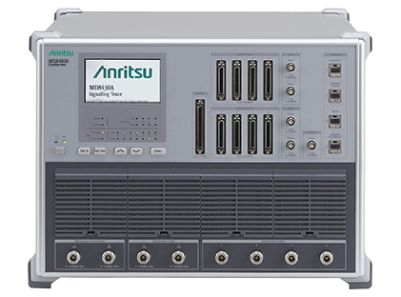 Signalling Tester (Base Station Simulator) MD8430A
Mobile phones are evolving into rich-content multimedia terminals supporting high-speed communications based on the new 3GPP LTE standard; LTE-Advanced Pro. The MD8430A Signalling Tester is an essential base station simulator to develop mobile/IoT terminals and chipsets.
---
LTE-Advanced RF Conformance Test System ME7873LA
The LTE-Advanced RF Conformance Test System ME7873LA automates RF and RRM tests for mobiles supporting the latest 3GPP standards. In addition to legacy W-CDMA, the futureproof ME7873LA supports both the latest LTE-Advanced Pro, IoT standard and newer standards under discussion.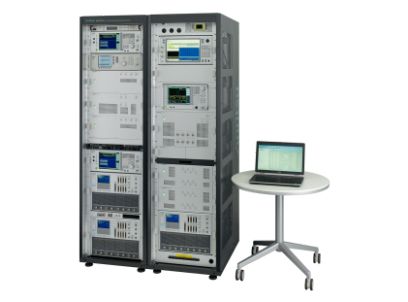 ---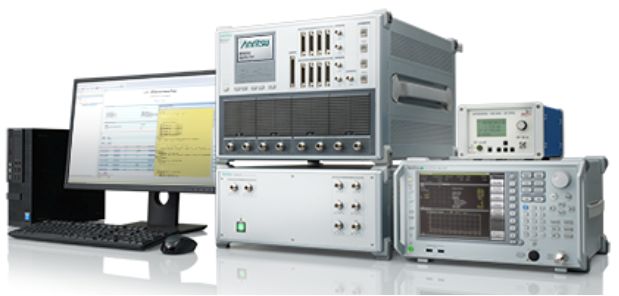 Simple Conformance Test System ME7800L
Simple Conformance Test System ME7800L is the ideal system for introducing RF and Protocol Conformance tests of 3GPP-compliant LTE mobile terminals. It covers all the basic LTE test items include Cat-M1/NB-IoT and also supports evolving communications standards.