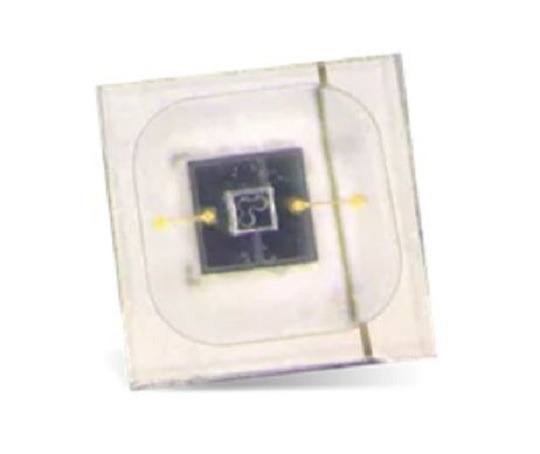 January 3, 2019 – Mouser Electronics, the industry's leading New Product Introduction (NPI) distributor with the widest selection of semiconductors and electronic components, is now stocking the IN-C33DTDU1 ultraviolet-C (UVC) LED from Inolux.
Inolux IN-C33DTDU1 UVC LED is a compact, surface-mount LED designed to deliver short-wave UV radiation in the UVC wavelength range of 265 nm to 285 nm. UVC light destroys the DNA of bacteria and germs, enabling applications such as healthcare sterilization, water and air purification, and surface disinfection of consumer appliances, without the use of chemicals. ROHS and REACH compliant, the IN-C33DTDU1 UVC LED is available in a 3.5 mm2 3535 SMD package, and features a Moisture Sensitivity Level of 3 in accordance with J-STD-020.
For more information, visit www.mouser.com.