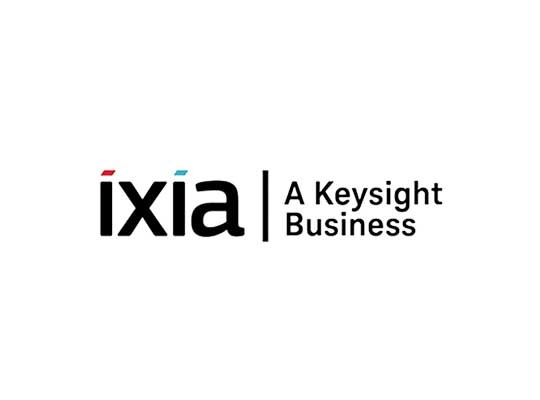 SANTA ROSA, Calif., November 28, 2018 : Keysight Technologies announced that Ixia, a Keysight Business, has extended their collaboration with ProtectWise to better secure hybrid data centers with the combination of Ixia's Vision ONE and CloudLens with The ProtectWise Grid.
As cloud usage grows, enterprises have data residing on-premises, in data centers, and in public clouds. This hybrid environment presents unique challenges to security. According to Gartner, as enterprises implement hybrid data centers, with workloads running on-premises and in multiple infrastructure-as-a-service providers, consistent security becomes difficult.1 A single visibility architecture is required to see data that needs to be protected in this emerging hybrid data center environment.
Ixia's Vision ONE network packet broker and the CloudLens visibility platform, combined with The ProtectWise Grid, an on-demand platform with full-packet memory that delivers real-time and retrospective detections and advanced network forensics, offers enterprises:
Easy collection and visualization of NetFlow, metadata, truncated flows, and full-fidelity packet capture (PCAP) by protocol and application for complete visibility into data assets in a hybrid environment including enterprise, cloud, or hybrid deployments from a single-pane-of-glass graphical user interface
Continuous, automated threat detection and analysis in real-time enabling analysts to sift through large volumes of data quickly for threat hunting
Long-term retention for retrospective analysis and correlated event creation to detect threats that emerge over time as well as an impact analysis
Community-scaled threat intelligence and analysis leveraged through The ProtectWise Grid creating a feedback loop to eliminate noise
Rapid access to full PCAP for comprehensive forensic investigation to reduce attacker dwell time
Automatic scaling in the cloud as cloud data assets change
"Enterprises are struggling to secure the assets they have in a hybrid environment," said Ramon Peypoch, Chief Product Officer, ProtectWise, a leader in Cloud-delivered Network Detection and Response (NDR). "Further strengthening our collaboration with Ixia enables ProtectWise to deliver packet-level access to data in the cloud for security analysis. The joint solution provides the one-stop visibility into a hybrid data center environment that enterprises need to truly secure their data."
"Ultimately, it is up to an enterprise to ensure all of their data is secure, but complete visibility into physical and cloud data assets in a dynamic hybrid environment today is a challenge," said Scott Westlake, vice president of alliances at Keysight's Ixia Solutions Group. "Ixia brings the visibility that enterprises require in today's dynamic hybrid environment with the built-in elasticity for public cloud environments while ProtectWise Grid delivers an immersive security experience that enterprises need to protect their data. Together we provide the single-pane-of-glass offering that enterprises need to secure the hybrid data center."
More information is available at www.keysight.com.