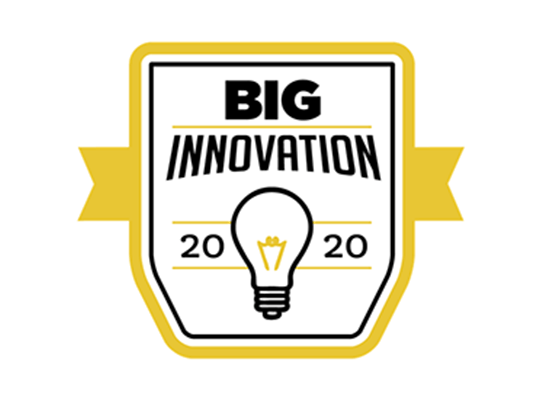 SANTA ROSA, Calif., January 24, 2020 – Keysight Technologies announced it has been named the organizational winner of the 2020 BIG Innovation Awards presented by the Business Intelligence Group for its PathWave Test 2020, released in October 2019.
Organizations from across the globe submitted their recent innovations for consideration in the BIG Innovation Awards. Nominations were then judged by a select group of business leaders and executives who volunteer their time and expertise to score submissions.
"Keysight is delighted to be chosen as the recipient of the 2020 BIG Innovation award," stated Jeff Harris, vice president of global marketing at Keysight Technologies. "We, as an organization, strive to maintain a culture that consistently delivers innovative solutions for our strategic industries and customers around the world."
PathWave Test 2020 is a platform-based test suite that reduces time-to-market for electronics original equipment manufacturers (OEMs) building digital and wireless products for 5G, IoT, and automotive markets. The software streamlines test data processing, sharing and analysis to address the deficiencies of homegrown test tool integrations. For test development and engineering teams, PathWave Test 2020 supports rapid workflow solution development and deployment with interoperability for existing test software.
"The digital transformation happening today in engineering enterprises relies on accelerating time-to-market using best in class software and hardware," said Jay Alexander, chief technology officer at Keysight Technologies. "Keysight's PathWave Test 2020 software suite reflects our commitment to creating innovative software solutions that help our customers streamline their workflows."
The Business Intelligence Group was founded with the mission of recognizing true talent and superior performance in the business world. Unlike other industry award programs, these programs are judged by business executives having experience and knowledge. The organization's proprietary and unique scoring system selectively measures performance across multiple business domains and then rewards those companies whose achievements stand above those of their peers.
"Innovation has become a major theme for organizations across virtually all industries and this year's winners are a testament to the creativity, passion and perseverance of individuals worldwide," said Maria Jimenez, chief operating officer of the Business Intelligence Group. "We are thrilled to be honoring Keysight as they are leading by example and making real progress on improving the daily lives of so many."
More information is available at www.keysight.com.