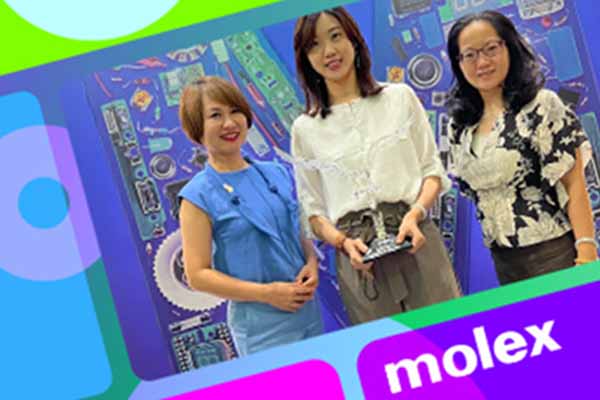 Mouser Electronics, Inc., proudly announces that it has received the prestigious APS e-Catalogue Distributor of the Year award from Molex. Mouser received the award in recognition of increased customer count and fastest point-of-sale (POS) growth across the Asia Pacific (APAC) region in 2021. Mouser previously won the award for performance in 2020, 2019, and 2018. 
Molex honors its distributors' performance and collaboration with Molex in the areas of business performance, inventory management, and operational excellence that support the engineering needs of customers. Earlier this year, Mouser received Molex's Americas e-Catalog Distributor of the Year award for the third consecutive year.
"I am happy to present the Mouser APAC team with this award for the fourth-straight year," said Fred Bell, Vice President of Global Distribution for Molex. "High-service distribution is a central part of our business strategy, and Mouser's best-in-class performance and service sets them apart. Congratulations to Mouser Electronics on this well-deserved award."
"We are delighted to receive this prestigious award from Molex," said Daphne Tien, Vice President of Marketing & Business Development for Mouser APAC. "We greatly value our partnership and will continue to fulfill customers' needs through best-in-class service, innovation and collaboration. We look forward to continued success in years to come." Mouser provides design engineers with access to over 31,000 Molex products in stock and ready for shipment.
To learn more, visit https://www.mouser.com/manufacturer/molex/.