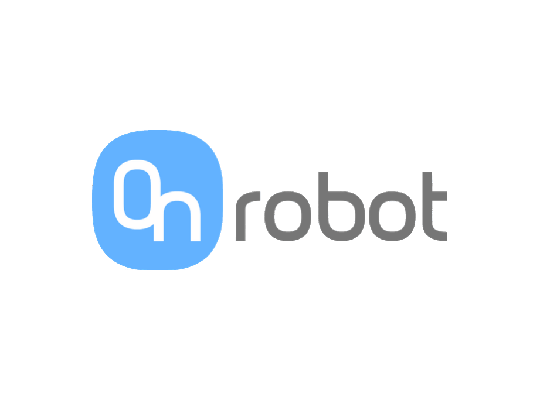 New Delhi, June 18, 2020: Denmark-based OnRobot, a one-stop-shop for collaborative applications, is investing in India with the introduction of its award-winning One System Solution. This system enables a seamless integration of OnRobot's products with a wide range of leading collaborative and light industrial robot brands. Along with the One System Solution, it has launched two new products: the complete plug-and-play intelligent OnRobot Screwdriver and the innovative OnRobot Gecko Single Pad (SP), no-mark adhesive gripper.
As robot adoption grows globally, India is expected to follow suit and is poised for an industrial automation revolution. Industrial robot sales hit a new record of 4,771 in 2018, increasing 39 percent from 2017 – the highest jump among the largest markets.

"Businesses are realising the benefits of automation and robotic solutions, more so as the impact from the Covid-19 pandemic sweeps across the globe. Automation adoption is crucial, especially for small and mid-sized enterprises (SMEs) who have smaller cash reserves and a more limited customer base, making them vulnerable to disruptions.
"Fortunately, these companies have new options in automation adoption as collaborative applications offer a fast, easy and affordable alternative to bulky traditional industrial robots. This enables SMEs to build flexibility in their production processes, enhance supply chain competitiveness and improve worker wellbeing," said Niels Ole Sinkbæk Sørensen, Country Manager, South Asia, Southeast Asia & Oceania.
There are approximately 42.5 million SMEs in India. They comprise 95 percent of industrial units in the country and employ 106 million workers, 40 percent of India's workforce.
"India is now among the 15 largest robot markets globally. With demand in the country coming from industries such as automotive, rubber and plastics, metal and electronics, and with huge potential for collaborative automation, India is an important market for OnRobot," Niels added.
OnRobot distributes its products through a number of channel partners located in Tamil Nadu, Maharashtra, Karnataka and Haryana. This includes Blue Star Engineering & Electronics, Alstrut, WIPRO, Precimac and Encon Systems.
The OnRobot One System Solution, which offers a single robotic system, a single platform for programming and training, and a single vendor relationship, gives manufacturers access to a full range of tools, full robot compatibility, and virtually unlimited possibilities for collaborative applications. It speeds the deployment of robotic applications so manufacturers save time and money and can quickly realise the benefits of automation.
Complementing the system, OnRobot unveiled two new products, allowing manufacturers to automate a myriad of processes quickly, easily, and flexibly.
With precise torque control and embedded axis, the OnRobot Screwdriver automatically calculates the speed and force required for consistent, accurate screwdriving. The Screwdriver can detect incorrect screw length, which can help improve overall quality and reduce scrap. It handles a wide range of screw sizes and lengths, from 1.6mm to 6mm diameter, and up to 50mm long. With its simple programming and easily exchangeable bit system, the Screwdriver can be quickly changed over to a different screw size, length or product line in minutes, which minimises downtime and improves productivity.
The OnRobot Gecko Single Pad (SP) gripper uses a gecko-inspired adhesive technology to offer precise, no-mark gripping, even for perforated items such as circuit boards or for shiny surfaces, without the cleaning process. The award-winning technology uses millions of micro-scaled fibrillar stalks that adhere to a surface using powerful van der Waals forces — the same way that geckos climb. The technology requires no compressed air or external power, saving costs and maintenance.
Promising Outlook for India's Robot Market
India became the world's fifth largest economy in 2019 with $2.94 trillion in GDP, overtaking the United Kingdom and France[5]. However, the country's robust economy has seen huge disruption due to the Covid-19 nationwide lockdown.
Faced with a shortage of workers and social distancing restrictions, manufacturers are considering options to automate with a clear preference for robots. This is expected to increase the demand for robots in the coming months. According to IndustryARC, the Indian industrial robotics market is estimated to grow at 13.3 percent CAGR from 2019-2024.
The increase in automation adoption in response to a disruption is not new according to Dalia Marin, Chair of International Economics, University of Munich in her "How COVID-19 Is Transforming Manufacturing" research which compares data from the Great Recession of 2008/9. Past data indicates that the pandemic could bring about a 75.7 percent acceleration in robot adoption worldwide.
For more information, please visit www.onrobot.com