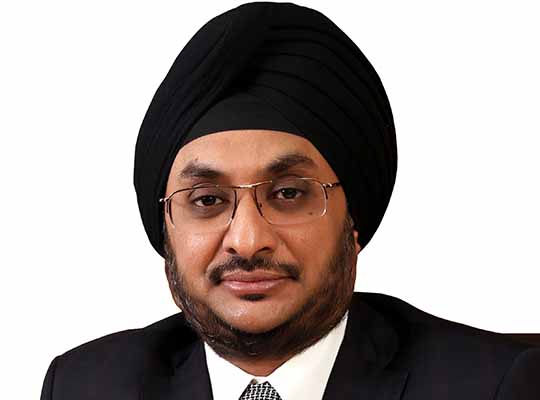 Today, new-age startups are already effectively leveraging data for business operations and have begun to capture significant market share.  But this is not observed with all legacy, mainstream organisations.  Despite the heavy investments these established companies are making in Big Data Analytics and AI-driven initiatives, majority of them are yet to achieve their full potential by effectively having overcome challenges.  Soaked in traditional cultures, these organisations have to work at transforming employees to develop a digital mindset, enhance their data capabilities and deploy a data-driven approach to all their strategic decision-making.
The legacy business models that depended on assumptions have to be quickly replaced by data-driven ones to suit the emerging digital economy. Data can become the new gold or oil for organisations only when it is extracted, analysed and appropriately applied for delivering better business outcomes and higher yields. Both structured and unstructured data present in different formats have to be extracted from various sources or touchpoints and analysed by leveraging data analytics tools for gaining actionable insights. These insights are then appropriately applied to drive effectiveness in operations and enhance customer experience that leads to better business outcomes. When Big Data gets transformed to Smart Data with insights about the industry, customer and competition, informed and accurate business decisions can be taken.
Business intelligence is key to overall performance
It is always useful for organisations to analyse available data over the years to uncover the flow, trends and patterns they have been following across the time period. Business Intelligence covers these data, processes and tools to consume the available data and apply new-age AI/ML-driven technologies to gain actionable insights. These can be leveraged to address a specific business challenge. The organisation can now derive marketing and pricing strategies, their impact on business growth, employee performance, sales conversions and revenues. The effectiveness of promotional campaigns can be measured and changes made if necessary for better outcomes.
One such application can be seen in the retail vertical, where online stores face the constant challenge of inventory management. By applying Business Intelligence, the retailer can gain insights into the target customers, their changing demands and purchase history to take an informed business decision. Here, Big Data Analytics in Business Intelligence can bring about better product innovation, provide the right pricing and enhance up-selling or cross-selling.
Operational intelligence drives real-time decision-making
Business-related operations have to be running continuously at any organisation to serve customers and remain sustainable. Operational Intelligence will enable in making critical decisions and take relevant actions across business units, based on real-time data. Contextual decision making is supported by live-stream data and supports in improving business capabilities. With virtual services replacing physical stores in the pandemic-driven environment, Operational Intelligence has a key role to play. It provides the required resiliency and ensures businesses are up and running by proactively recognising the life span of an IT asset, identifying issues and ensuring preventive and corrective actions. Operational Intelligence is crucial to succeed in this dynamic and complex business environment, because even a slight delay in attending to a specific customer request, online, can lead to losing the customer.
Security intelligence fills business security gaps
It is highly critical for any business to have a granular level understanding of its threat landscape and further improve its capabilities to address threats. Security Intelligence does this effectively in a strategic and methodical manner, instead of simply reacting to events when they occur, which is not effective. Today, cyber-threats are not only increasing but are getting more targeted with several types of attacks, such as Phishing, Malware, Ransomware, DDoS and Social Engineering among others. Predictive analytics, which is the core aspect of Security Intelligence supports in effectively managing such threats that occur both internally and are external in nature. Actionable insights to address threat actors are delivered by Security Intelligence. Furthermore, it is data collection and analysis that provides a strong foundation to Security Intelligence.
To stay ahead of the curve, establish a competitive edge and enhance customer experience, organisations have to integrate data into their strategy, implementation, operations and culture.