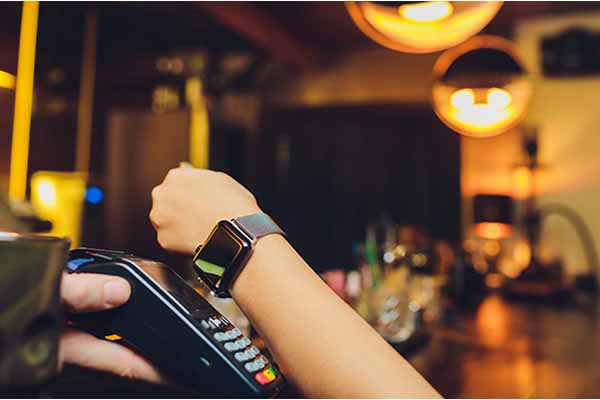 According to a recent Fact.MR analysis, the worldwide wearable payment devices market is estimated to surpass a valuation of US$ 171 Bn by 2032, increasing at a stellar CAGR of around 29% from 2022 to 2032. With the introduction of Host Card Emulation (HCE) and cashless payment methods, several financial institutions and banks have started utilizing the features of these electronic payment devices in order to expand their current customer base.
View Full Report: https://www.factmr.com/report/wearable-payment-devices-market
From 2017 to 2021, demand for wearable payment devices increased at a CAGR of 27%. Demand further increased amid the COVID-19 pandemic, given the extensive reliance on contactless payments as a measure to prevent further spread of the infection.
To meet increased customer demand, some manufacturers, like Samsung Electronics and Apple Inc., are incorporating payment technology into their wearable gadgets. Furthermore, the decrease in the cost of NFC technology installation has led to market development. Wearable payment gadgets provide customers with a secure purchasing experience by using innovative technologies.
Key Takeaways from the Market Study
By device type, fitness trackers to enjoy a revenue share worth 44% through 2032
Barcode-based wearable payment devices to account for 3 out of 10 sales
Over 28% of wearable payment devices revenue to be yielded by the retail sector
U.S to be an opportunistic market for wearable payment devices, capturing a 31% revenue share
China to be the fastest growing market for wearable payment device sales, growing at a CAGR of 30%
"Globally, increasing cyber-attacks during online and mobile purchases have encouraged the use of contactless payment via wearable payment devices," says a Fact.MR analyst.
Competitive Landscape
Majority of the companies discussed in the report have focused on product development and partnerships. Some of the key development are:
In 2021, Mastercard partnered with Bank of Baroda Financial Solution (BFSL) to provide an easy and frictionless payment solutions for cardholders by launching ConQR, a Mastercard QR on Card Solution. This technology uses patented technology that allows SMEs to accept cashless payments.
In 2021, Samsung Electronics introduced the 3GPP-compliant nationwide public safety LTE (PS-LTE) network in Korea, patterning with leading mobile operators. This network includes Samsung's Mission-Critical Push-to-Talk (MCPTT) with multimedia broadcast capabilities, while offering fast and reliable connectivity to over 330 public safety organizations and agencies, including police, firefighters, emergency medical services, and the military.