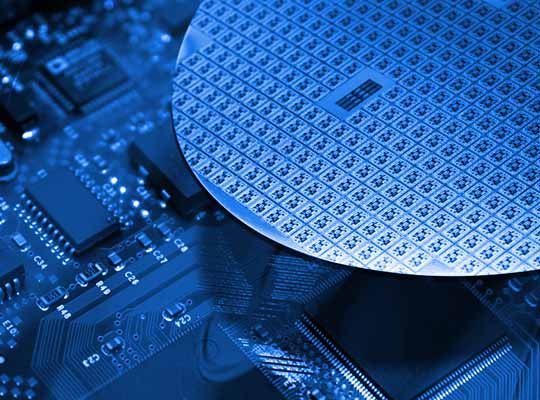 The Power Semiconductor Market is Segmented by Type (Power Semiconductor Device, Power Module, Power Integrated Circuits), by Application (Industrial, Automobile, Communication, Consumer Electronics). The report covers global opportunity analysis and industry forecasts from 2021 to 2026. It is published in Valuates Reports under Electronics & Electrical Category.
The global Power Semiconductor market size was valued at USD 41380 Million in 2019 and it is expected to reach USD 59640 Million by the end of 2026, growing at a CAGR of 5.3% during the forecast period 2021-2026.
Major factors driving the growth of the power semiconductor market are:
Expanding usage of power electronics in the manufacturing of electric cars is expected to drive the power semiconductor market.
The power semiconductor market is rising as new technologies are incorporated into consumer electronics like smartwatches, smartphones, and IoT devices, allowing them to function as small electrical gadgets and facilitating simple access to technology.
Furthermore, features of power electronics, such as lightweight, power efficiency, high speed, and enhanced portability fuel the market growth.
TRENDS INFLUENCING THE GROWTH OF POWER SEMICONDUCTOR MARKET
Increasing use of non-conventional energy sources such as tidal, solar, and photovoltaic and increased the adoption of power semiconductors in the IT & consumer electronics industry, automotive, power distribution, and rail transportation sectors are expected to drive the growth of the power semiconductor market.
The increasing use of power integrated circuits in the automobile industry for electric vehicles or multiplexed bus systems with distributed power integrated circuits for light, motor, and air conditioning control is also driving the growth of the power semiconductor market. Many semiconductor vendors are developing industry-specific devices in response to the growing use of Power MOSFET in electric and hybrid vehicles; this is expected to further drive the growth of the power semiconductor market.
The increased adoption of 5G technology and advancements in wireless communication will create a large market for power semiconductors. Telecom suppliers may benefit from the growing use of GaN power transistors.
POWER SEMICONDUCTOR MARKET SHARE ANALYSIS
By type, power integrated circuits are the most commonly used type, with about 53.68% market share in 2018.
Power semiconductor is widely used in many areas, which applied most in industrial with about 35% market share in 2018.
Because of the rapid growth of consumer electronics goods, APAC is predicted to be the most lucrative region during the forecast period. In the APAC market, consumer electronics, industrial, and automotive are all key verticals that drive the power semiconductor market growth.
TOP COMPANIES IN THE POWER SEMICONDUCTOR MARKET
In 2018, the top 12 power semiconductor manufacturers in the world accounted for 56.35% of the market share. Infineon is the world's largest power semiconductor vendor, accounting for 11.27% of the market, with revenue of about $4.4 billion in 2018.