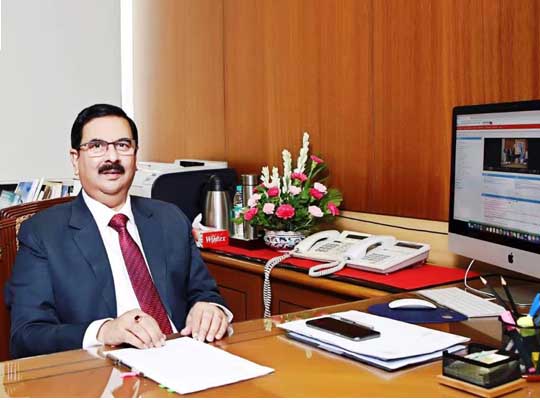 Lack of Skills in the education system is indeed a major situational quagmire as it not only leads to several losses of manpower but also erodes the economy. Most reports and evidence indicate that due to lack of Skill education fresh graduates face lots of problems in their career. With the recovery of country economy, lots of skilled workforce will require.
In the exclusive interview Ravi P Singh, Chief Executive Officer, Power Sector Skill Council (PSSC), explain how the skilling process hurt during pandemic and it get back with new normal and how PSSC is helping the industry in upskilling.
TimesTech- How has the pandemic hurt the skilling process?
Ans – The sudden break up of pandemic last year seriously disrupted the skilling, upskilling and reskilling of employees, apprentices and interns in all types of enterprises and organizations around the world. Various measures taken to prevent it's spread such as Curfew and Social distancing impeded the skilling process. The second wave this year brought more damage because of the terror it created. The skilling process completely stopped in most of the states, only a few on line courses could be done. In power sector, most of the courses involve 70% practical training and hence the effect was much more.
TimesTech- Has the industry's response improved to embrace skilling?
Ans – Most of the companies have started adopting automation to reduce workplace presence and use of internet to cope with demand surges, and this is likely to accelerate as it results in cost cutting too.
Workers will be challenged to upskill themselves with the effect of pandemic falling more on the most vulnerable workers. This creates a new urgency for companies and policymakers to embrace skilling and they are fully geared up to help these workers gain the skills most needed in the future, these workers will need to prepare themselves to find work in occupations with higher wages that require more complex skills.
TimesTech- What are the challenges or complexities in the skill ecosystem of India after pandemic?
Ans – Increase in remote working, reduced business travel and automation are likely to be the major effects of pandemic. It is estimated that about 30% of workers could do their jobs most of the time from home. Business travel would be reduced by 40 percent, on an average. Grocery and food delivery, online banking, telemedicine has increased and it may happen that online-shopping behaviours adopted on account of the pandemic continues.
TimesTech- There are expectations of a massive expansion of the power sector. Will they find skilled workers?
Ans – Boost in employment is on cards in Power sector as adding 175GW of Renewables has been planned between 2019 to 2022.Net employment addition on this account is estimated as 25%.Power sector being a highly technical area, skilled labour is only suggested to be deployed and we in PSSC are in continuous interaction with industry to skill the workforce needed by the sector.
TimesTech- How do you see the overall power sector recovery
Ans – Power Sector had already been a success story during last years.139 GW of installed capacity and 1.41 lakh circuit km of transmission lines were added and 2.8 crore households were connected in the past 6 years. As of April 28, 2018, 100% village electrification was achieved under Deen Dayal Upadhyaya Gram Jyoti Yojana (DDUGJY).
TimesTech- Anything else would you like to share with our readers.
Ans – The country now has a unified electricity grid and, in the form of unbundling of the power sector utilities, most of the states have achieved a key milestone in the reform process. Electricity has been traded on power exchanges since 2008. The share of electricity traded through exchanges in overall consumption has reached 4.5% in FY20. Nearly 100% of the Indian population now has access to electricity. India's electricity supply deficit has come down from more than 10% in 2008 to less than 1% in 2021.