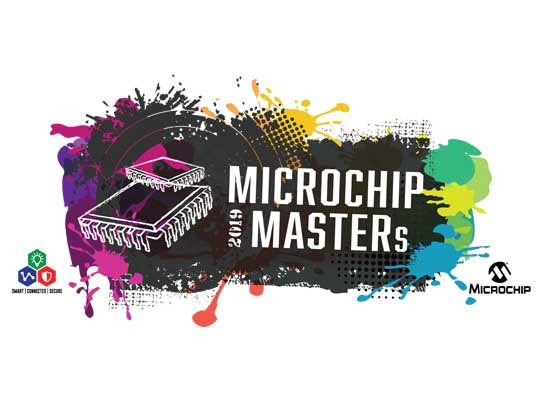 CHANDLER, Ariz., April 16, 2019 – Microchip Technology announced that registration is now open for its 23rd annual Worldwide MASTERs Conference, the premier technical training event for embedded control engineers. The conference will take place at the JW Marriott Desert Ridge Resort in Phoenix, Arizona, with the option of 3½ days of training from August 7-10 or 5½ days of training from August 5-10.
With classes available for all levels of experience, MASTERs provides engineers with a forum for sharing and exchanging technical information on Microchip's large portfolio of products while serving as a design resource for using these products in applications. This year's conference will feature more than 110 classes – including more than 50 new courses – on Microchip's 8-, 16- and 32-bit PIC, AVR and Arm-based SAM microcontrollers (MCUs), as well as high-performance analog and interface solutions, dsPIC digital signal controllers, wireless and mTouch sensing solutions, memory products and the MPLAB development ecosystem. The conference will also feature new classes from Microchip's Microsemi subsidiary, including three FPGA courses and one on Power over Ethernet (PoE). In addition to the classes offered, more than 50 hands-on workshops will be available for attendees.
 "Attendees at MASTERs will leave knowing how to use smart, connected and secure semiconductors and services to develop new, differentiated products that will enable innovation across different markets," said Ken Pye, Microchip's vice president of worldwide applications. "Engineers will work with conference attendees to provide the best possible learning experience, resulting in reduced design cycle times so products can get to market faster."
Other activities offered at MASTERs include networking sessions to discuss relevant design topics with Microchip engineers, partners and attendees. Additionally, attendees can meet with third-party development tool experts and participate in an Inventors Showcase, which provides a forum for attendees and employees to display their own inventions.
Extracurricular events include a PIC MCU plane event, a Texas hold'em card tournament, a FIRST robotics exhibition match, various daytime activities for attendees' guests, and a sports bar and gaming area that are suitable for the whole family.
Registration & Pricing Information
Registration pricing is all-inclusive for the 2019 MASTERs Conference, starting at $1,797 for 3½ days of training if you register by April 26. Registration includes entry to the conference courses, transportation to-and-from the airport, accommodations for three nights with meals, evening entertainment and a USB flash drive with all class materials. All potential attendees must register by July 12, 2019. Additional information on registration and other discounts for the MASTERs Conference can be found online at: www.microchip.com/usmasters.