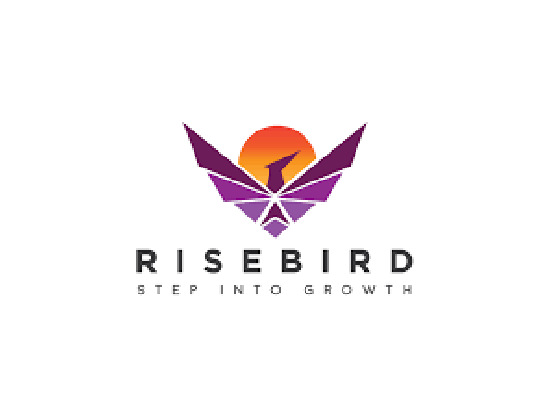 Bangalore : Expert-led video interview platform RiseBird announced that it has received aninvestment of INR 4.1 crores from SAB Holdings. RiseBird is also part of the Microsoft for Startup program and has received INR 1 crore worth Azure credits.
RiseBird helps global talent acquisition teams complete the technical screening process in a highly accurate, fast and secure manner using a marketplace of verified expert interviewers, a video-first interview platform and an artificial intelligence driven behavioral-insights engine.
Talent acquisition heads speed up their technical screening processes using industry tech-experts who monetize their free time by taking live video interviews. Candidates demonstrate their hands-on technical skills to a live expert in a real-world coding environment ensuring a level playing field. RiseBird uses video and audio analysis of the interview to predict the sentiment of the candidate, and combined with the interviewer assessment, provides an interview report that many clients have used to make offers. RiseBird also provides pre/post interview support like intelligent scheduling, automatic coordination, video sharing, recruitment funnel analytics, and clients view it as a full-stack talent assessment partner.
Till date, RiseBird has completed over 10,000 verified video interviews using over 2500 verified interviewers for marquee clients like Mphasis, UST, Global Logic and Cyient to name a few.
Venkatesh Radhakrishnan, VP & Global Head – Talent Acquisition & Workforce Management, UST says 'The RiseBird remote hiring platform is very intuitive and has lots of features that make it easy for us as recruiters, hiring managers, and candidates. Hiring right talent, at the right cost and right time are the key issues IT industry is facing today, 'Rise Bird's skill-based assessment engine, curates quality assessors, and live video interviews that have helped us in strengthening our talent pipeline to meet our client needs and business goals.'
Padmini Giri, Associate Vice President – Talent Acquisition, GlobalLogic says, "In the age of remote working and social distancing, organizations across the world have turned to new technologies and interactive platforms to scout and engage with skilled talents. RiseBird, through their immense expertise and advanced platform, have demonstrated and understood our emerging and niche skill hiring strategy. Their deeper understanding of the challenge through customized assessments and a premium team of pool assessors have created a seamless process for all our L1 level interviews. Their ability to map GlobalLogic's requirements with their readily available pool has reduced the number of iterations required to hire a suitable candidate. With this Angel Investment received by RiseBird, it is indeed a great news for all. We wish them well for their future endeavors."
Anjali Bansal, SAB Holdings and the founder of Avaana Capital, says "Risebird is redefining the talent assessment process as companies build global technology teams and their product and service offering are absolutely world class. A video first approach and scientific assessment models will result in faster and more accurate hiring decisions."
Speaking on the fund-raise, Ashutosh Seth, Founder and CEO, RiseBird says, "We will be using these funds to strengthen our interviewers' network, build scientifically tested assessment libraries, further automate our full-stack video interview platform, and expand our customer base. Our vision is to replace resumes by expert-verified video interviews and to bring 100% accuracy in hiring decisions".
About Risebird
With over 2.5K verified interviews and full-stack video interview platform, Risebird is the leading talent assessment platform for IT services and software companies. It provides a video interviewing platform and a marketplace of leading technology experts as live interviewers.