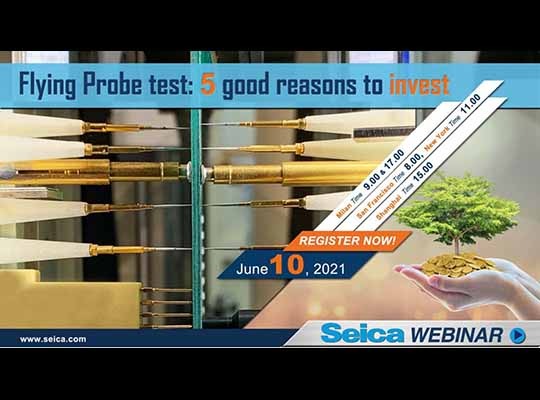 Strambino: In the world of electronic board tests, for many years flying probers have been considered good enough for prototype testing. Today some of them can accomplish unmatched high performances in terms of quality and becoming a perfect solution for medium to high volume production, providing surprising ROI numbers.
Seica, with more than 25 years of experience as a leader in Flying Probe technology, presents a webinar on 5 good reasons to invest in modern flying probe solutions, now fully automated to meet smart factory standards, and deeply oriented to handle the daily changes of products and manufacturing changeovers demanded by almost every market, including automotive electronics.
Register now at Seica and you will receive an URL and password to connect.