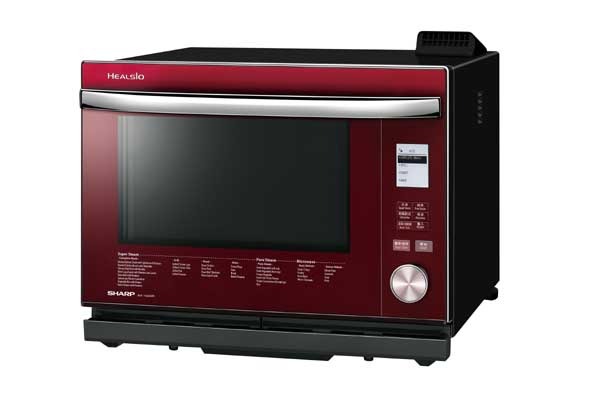 New Delhi, May 8, 2019: SHARP, a renowned name in consumer durable products, professional displays and Office Solutions launches Super steam Oven – "Healsio" and Bread Maker.  With this launch, SHARP aims to expand its foothold in electronics and home appliances space .The Company will be focusing on 4 major categories viz – Air, Water, Home Appliances and Personal Care.
Being a pioneer in Air & Water Purification and Display Solutions, SHARP is instrumental in developing high-end innovative products for the masses. Standing firm on SHARP's beliefs, the brand will be bringing in new lifestyle products for new age consumers. Consumers today, look forward to a lifestyle which is healthier, less time consuming and the one that does not cancel out on the fun.
Keeping in mind the customer's life pattern, SHARP's new products assures to ease out common concerns; focuses on endorsing the mantra "Better choices = healthy lifestyle". Carrying forward the legacy of best research and development in the industry, the brand brings to India its first ever– Superheated Steam Oven and Bread Maker in India.
Functionality and Features:
Healsio Superheated Oven: .Sharp Healsio combines the convenience and efficiency of a microwave, the versatility of convection oven, and the unique technology of Superheated Steam to help you enjoy the joys of cooking, without affecting flavour or nutrition.
Benefits of Superheated Steam Technology
Reduces excess fat and salt content
Zero cell destruction
Maintains perfect taste and texture
Low oxidation levels
Retains Nutritional value
Retains Vitamin C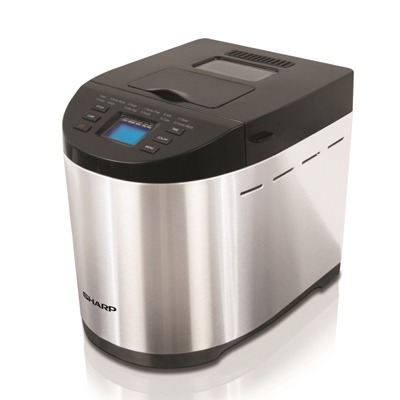 Bread Maker: This latest fully automatic product from SHARP can help in making different types of dough from traditional Indian Roti to French bread and is fully automatic. SHARP Bread Maker boasts of an LCD Control Display Screen with 12 Program Menus making it a one of a kind product in its category.
Speaking on the launch, a representative from SHARP, quoted, "The new launches will open up new avenues of growth for SHARP, while focussing majorly on consumer benefits. With ever increasing demand in the consumer durables segment, India is becoming one of the leading markets across the globe. We are fully committed to provide and introduce a new state of the art technology for our consumers. With these launches, we are expected to capture 50% market share in respective segments."
SHARP is a worldwide developer of networked multifunctional office solutions, professional displays, and unique consumer durable products. SHARP has been honoured as an inaugural Thomson Reuters Top 100 Global Technology Leader in 2018, recognized as one of the tech industry's most operationally sound and financially successful organizations. SHARP Business Systems India Pvt. Ltd. a 100% subsidiary of SHARP Co. Japan was established on 1st of May 2000. It currently has 17 branch offices in India, more than 500 partners and tie-up with renowned direct selling companies have made SHARP products available to every part of India. SHARP products are also available through our online partner.
Pricing and Availability:
Healsio Superheated Oven is available at INR 64,000/-while the Bread Maker comes at a very reasonable price of INR 12,900/-only.
Both products are available through offline sales and distribution networks across India.
For more information visit at: www.sharpindia.co.in