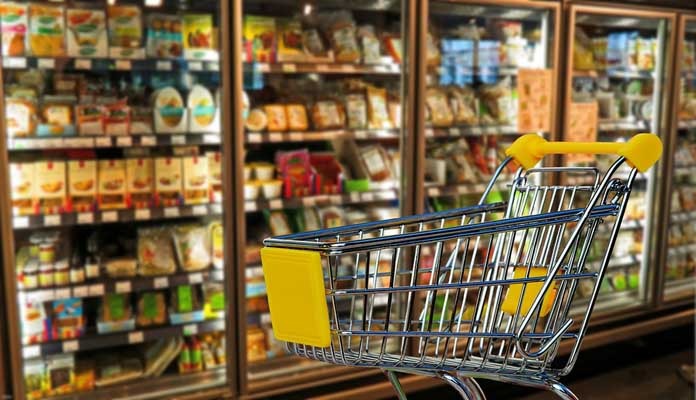 Summary : "Smart Retail Systems Market is expected to grow significantly during the forecast period,factors are aiding to the demand for smart retail systems significantly  growth for coming year"
Smart retail system includes a set of smart technologies which are designed to give a faster, smarter and safer experience to the customers while shopping. The global market for smart retail systems is expected to grow significantly during the forecast period.The application of smart transportation in retail helps in tracking the delivery trucks or optimizing the routes with the help of GPS navigation. Going further, smart retail involves warehouse automation and robotics to streamline the operations and reduce the chances of human error. Moreover, the growing idea of internet of things (IoT) is gradually being implemented in the retail industry to give the consumers a richer and connected experience while shopping.
Point-of-sale (POS) Terminals: Point-of-sale (POS) terminals market has gained significant momentum in recent years due to the ease of use and improved return on investment being offered by these systems. POS terminals have wide range of applications including payments, printing bills, inventory management and carrying out loyalty programs across various end-use verticals such as retail, hospitality and entertainment. The advanced POS systems offer higher reliability and durability as compared to traditional systems such as cash registers. The higher reliability of modern POS systems leads to significant reduction in total cost of ownership (TCO) and this in turn is aiding the growth in demand for POS solutions in small and medium size businesses. Mobile POS (mPOS) terminals have emerged as a contender for replacing the current transaction and payment techniques owing to its improved features such as mobility and better user experience. Mobile POS allows sales and service industries to conduct financial transactions at customers place, improving customer experience. Further, mobile POS terminals have low initial cost as compared to traditional fixed POS terminals systems leading to increasing demand from small and medium sized businesses. Further, hospitality and retail sector are experiencing significant growth in demand for mPOS solutions driven by improved return on investment and increased demand for customer analytics features.
Retail Analytics: In this world of retailing; finding and understanding your potential customer regarding their purchase behavior and attracting them is quite complicated. As, a lot of raw and unstructured data is generated from multiple systems but segmentation, analyses and finding patterns in data still remains a key challenge for providing critical business decisions. This is where retail analytics plays a key role. Retail analytics is the process of providing analytical data on sales, supply chain movement, consumer demand, etc. that are crucial for marketing, finding consumer behavior and making procurement decisions. Retail analytics software and services offers significant insights to digital retailers, thus enabling them to improve their business tactics and operations and revamp their business strategies.
Digital Signage System: Digital signage finds an extensive application in the corporate, education, healthcare, entertainment, banking, retail, and the transportation sectors. The retail sector is reporting a higher installation of digital signage as it enhance customer engagement, attract more customers, and saves printing cost of physical advertisements. The BFSI and the transportation industries are also projected to register a high demand for digital signage in the years to come.Displays, media players, software for network, services, and media revenue are the prime offerings by digital signage vendors across the world. Currently, displays and media players are enjoying the most prominent demand among these, globally. Researchers predict the trend to remain so over the next few years. LCD, PDP, OLED, LED, front projection, and rear projection are the leading technologies that find application in digital signage products.
Beacons: Beacons are hardware transmitters – a class of Bluetooth low energy (LE) devices that broadcast their identifier to nearby portable electronic devices. The technology enables smartphones, tablets and other devices to perform actions when in close proximity to a beacon.Another application is an indoor positioning system which helps smartphones determine their approximate location or context. With the help of a Bluetooth beacon, a smartphone's software can approximately find its relative location to a Bluetooth beacon in a store. Brick and mortar retail stores use the beacons for mobile commerce, offering customers special deals through mobile marketing,[8] and can enable mobile payments through point of sale systems.
Get More Information About Smart Retail Systems by TMR