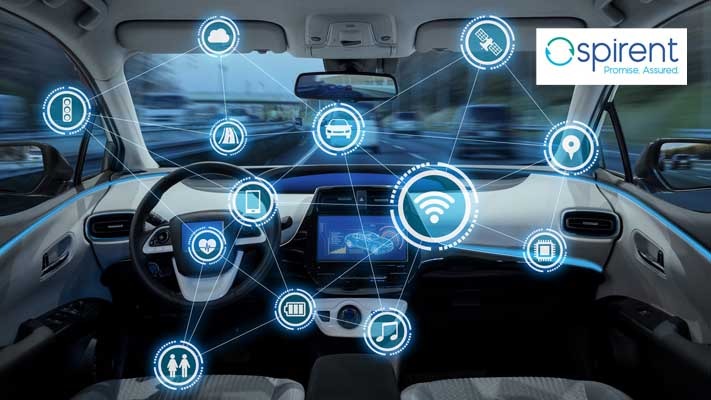 Bangalore – February 20, 2019 – Spirent Communications, a leading provider of connected car and automotive Ethernet test solutions, today announced the launch of Spirent Automotive ComTT, the first universal test platform for the validation of multibus technologies for in-vehicle networks.
While automotive OEMs worldwide are adopting automotive Ethernet networking, traditional technologies such as Controller Area Network (CAN), CAN with Flexible Data-Rate (CAN FD) and Local Interconnect Network (LIN) will continue to be used for many years. The combination of these various technologies challenge design engineers in several new ways, but Spirent's new universal platform helps to address these challenges by enabling rigorous conformance and performance testing of both automotive Ethernet and traditional in-vehicle networks.
Automotive Ethernet requires new, complex methodologies for validation. These include application-layer functionality as well as conformance to the multiple test standards associated with the Network layer, such as OPEN TC8/11, Avnu AVB and RFC2544/2889. Furthermore, "gateway testing" between automotive Ethernet and traditional networks also needs to be resolved.
At present, engineers utilize two different test platforms, one for traditional bus technologies and one for Ethernet network testing in order to perform full validation of electronic control units (ECUs) and gateways. Spirent Automotive ComTT is the first platform to combine both test methodologies in one device supporting multiple test systems.
"Spirent Automotive ComTT provides a universal approach to switch/network testing, data-logging and analysis, ECU simulation and cyber security testing, thereby improving test cycles, accelerating time-to-market and reducing costs," said Thomas Schulze, Director of Marketing and Business Development for Spirent's automotive business. "By working closely with our automotive vendor customers, we were able to develop this platform which allows them to simplify the verification of their devices in different phases of design and validation, making the path to certification even easier."
For more information visit: www.spirent.com