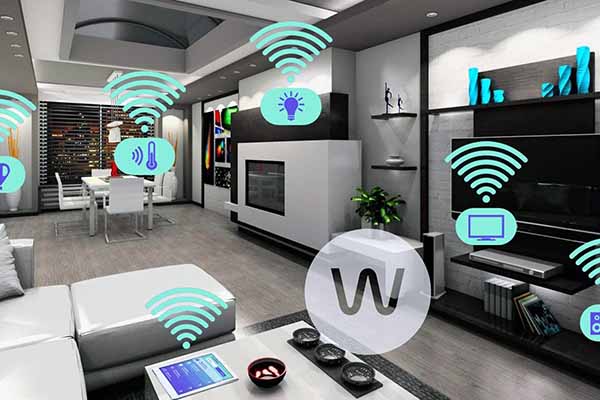 The twenty-first century has seen the birth of numerous new technologies, with IoT (internet of things) being the most prominent one. With the ability to connect to a diverse range of devices and services, from smartphones and smart homes to wearables, smooth communication between people, processes, and things has now become feasible. In fact, it is safe to say that the world is more technologically dependent and networked than ever before. According to a Statista study, the number of IoT devices will likely reach more than 29 billion by 2030, up from 9.7 billion in 2020. Given the increasing connectivity, the potential risks of data breaches, unauthorized access, and other security threats have become more prevalent.
Here, the security of IoT devices have become a pressing priority. In fact, IoT devices are being widely employed in crucial industries. Thus, making them more likely to become targets for hackers. This might have serious repercussions like power shortages or critical accidents. Thus, in order to secure your IoT devices, taking up certain security measures is a must.
Below given are some measures to ensure the security of your IoT devices:
Create strong passwords:
Strong passwords are the greatest guardians for securing your IoT devices. Using the same password across multiple devices is obviously convenient and easy to remember. Doing so raises the likelihood of data theft. In this situation, using distinct passwords is essential to protect your IoT device from hacks. Moreover, changing your password on a regular basis every few months is unquestionably advised.
Conduct regular software updates:
Software updates offer new functionality or a slicker user interface. They also correct issues from the past and patch security bugs. Not updating your IoT device's software from time to time will leave your network vulnerable to attacks. Particularly if they are frequently linked to internet. Hence it is recommended to conduct timely updates in order to keep your IoT devices safe against unwanted attacks.
Disable unwanted features:
Many IoT devices give you the ability to control them anytime and anywhere, which also opens the leeway for attacks. In addition to Wi-Fi, smart speakers also feature Bluetooth connectivity. It is advised to turn them off when not in use. Moreover, voice control for smart televisions is available but is frequently underutilized due to the availability of other superior voice assistants. Deactivating that feature is therefore strongly advised. In the event of an attack, the hacker would obtain easy access to your daily communications. So, by turning off all undesirable functions, you can block as many of those numerous entry points as you can. Thereby ensuring the security of your IoT device.
Install firewalls:
Firewalls are the ideal gatekeepers when it comes to blocking unauthorized access to your devices. Furthermore, it is now much simpler to identify and defend against cyberattacks thanks to the development of next-generation firewalls. This integrated network platform includes crucial security features like an intrusion prevention system (IPS), malware protection, content filtering, SSL/SSH interception, QoS management, and virtual private network (VPN). Previous firewalls lacked all of these crucial security characteristics. Still, the next-generation firewall has them all, raising the security level of your devices as a result. Thus, installing firewalls is definitely recommended as it will protect your IoT devices against any unwanted data breaches.
Download from trusted sources:
When downloading and installing any third-party apps on your IoT devices, make sure to download from a trusted source. Further, review the app permissions carefully. Downloading any random application on your device without viewing it thoroughly will create room for data attacks. In order to make sure that your devices are immune to such attacks, be certain to install apps from a certified source.
Regular monitoring:
Frequent monitoring of IoT devices is critical in order to detect and respond to suspicious activities such as illegal access or data transmissions. Furthermore, standard endpoint security solutions necessitate the use of software agents, which IoT devices are not meant to support. Thus, implementing a real-time monitoring system that continuously assesses the behaviour of all your network-connected IoT endpoints while integrating with your current security posture and next-generation firewall is essential.
All things considered!
IoT devices have become an indispensable part of our lives, but their growing interconnectedness has also brought significant security risks into being. In fact, it has become rather easy for hackers to tap into IoT devices, extract sensitive information, and use it to their advantage. Thus, in order to protect your devices against breaches, it has now become necessary to create strong passwords and update them frequently. Also, regular software updates and the deactivation of unnecessary features will eliminate several attack entry points. Furthermore, you can safeguard the security of your devices by setting up firewalls and downloading software from reputable sources. Finally, regular IoT device monitoring will enable you to spot unusual activity and take prompt action to stop the attack.
About the author:
Vipin Vindal is the CEO Quarks Technosoft.