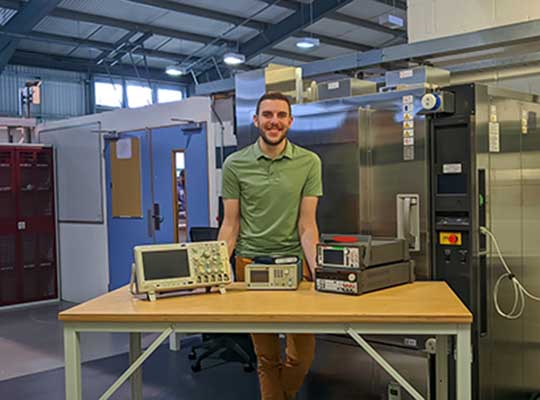 BRACKNELL, UK – Tektronix has announced a partnership with Oxford Brookes Racing (OBR) from Oxford Brookes University , based in the UK, with the team of students using Tektronix test & measurement equipment to help create their very first electric car.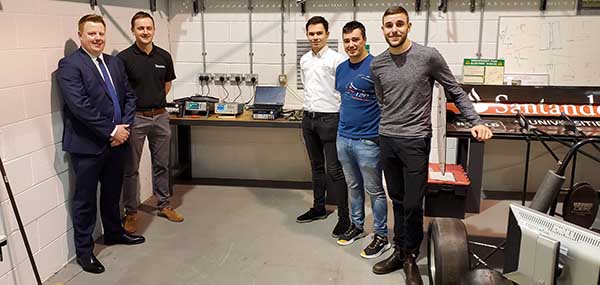 OBR is the award-winning Formula Student team from Oxford Brookes University. OBR has competed in Formula Student since its inception in 1999; each year the team compete with the goal of designing, manufacturing and racing, a single seater race car, in engineering design competitions held across the world. The team consists of 70 students, who, in their shift from combustion to electric, are creating an exciting test bed of innovation for electric vehicles and controls software. It was in the 2019/2020 season the move to electric began and that's where the partnership with Tektronix started.
OBR have been using a selection of Tektronix equipment for advanced inverter and high voltage system development. This equipment has given the team the ability to rapidly test and validate prototyped electrical system concepts. Additionally, this partnership opens up further battery electric vehicle research within the motorsports field.
MSO3024 Mixed Domain Oscilloscope, 200 MHz, 2.5GS/S
RSA306B compact and portable Spectrum Analyser
AFG1022 Arbitrary Function Generator, 25MHz, 125 MS/s, 14-bit
Keithley DMM7510: 7½-Digit Graphical Sampling Multimeter
2230G High Power, 3Channel Programmable Power Supply
"We are very excited at the opportunity to support OBR with their electronic engineering practice at Oxford Brookes University with Tektronix and Keithley equipment in an effort to 'Go Green'", said Maria Heriz, Vice President, EMEA Commercial Operations at Tektronix. "Vehicle electrification will continue to increase and accelerate in the decade to come. The connected car, new powertrains, regulations and advances in power electronic technology are coming together to create a new blueprint for automobiles."
"The Tektronix equipment has given students the ability to develop the skills and knowledge needed to design and build an award-winning Formula Student vehicle. Additionally, this partnership has furthered the university's battery electric vehicle (BEV) research by aligning researchers and students with a common interest. We are very exciting to be working with Tektronix and look forward to future success", said Brady Planden, Associate Lecturer at Oxford Brookes University.
For more information, please visit: Tek.com