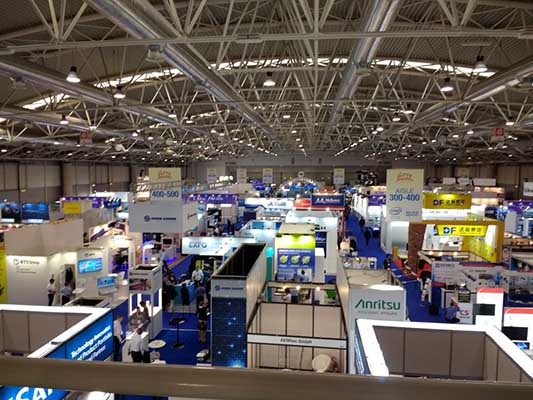 BRACKNELL, UK – 23, Sept 2019 – Tektronix, will showcase the latest in optical test innovation for datacenter networking at ECOC 2019, the largest optical communications exhibition and conference in Europe. The event features more than 300 companies from nearly 80 countries around the world to help the more than 5,000 attendees leverage the latest in optical innovations and meet insatiable consumer and business demand for more bandwidth and increased datacenter performance. Tektronix will be hosting industry experts from leading research and commercial companies to discuss the trends and opportunities for emerging optical communications designs.
"The rapid worldwide growth in cloud computing is driving massive demand for high-performance datacenter infrastructure. To keep pace with this relentless demand, developers are transitioning to 400G technologies enabling smaller, faster, lower cost-per-bit solutions", said Dean Miles, Head of EMEA Technical Marketing Managers. "There are several core technologies that are enabling 400G, including the use of higher order modulation and higher data rates up to 56 GBaud. The test challenges around characterization, verification and debug of both silicon and system designs have never been greater. As ECOC attendees will be able to see firsthand, Tektronix is well positioned to help our customers push these boundaries even further".
Tektronix will be showcasing a number of new dedicated application solutions areas at ECOC stand 217, including:
Getting Deeper Insight Into 400G Design and Validation – DPO70000SX 70GHz ATI performance oscilloscope analyzes single shot PAM-4 signals with live triggering and post-equalized error detection for 400G standards – using high bandwidth Optical probe technologies DPO7OE series.
Changing how you look at lowering the cost of PAM 4 Testing – DSA8300 sampling oscilloscope with an 80GHz optical sampling module provides support for IEEE 802.3bs based 400G optical testing for TDECQ, including new advances in high-sensitivity single-mode/multi-mode optical measurements for NRZ and PAM-4.
Support for new emerging standards – 400G ZR Testing Solution – featuring the Tektronix DPO70000SX 70GHz ATI performance oscilloscope. Testing the performance of 3rd party coherent receiver technologies.
200G Per Lane PAM4 Solutions  – An end-to-end demonstration featuring industry leading clock recovery technologies handling both complex electrical and optical signal characterization – Optical Clock Recovery
More information on our products and solutions is available at uk.tek.com.