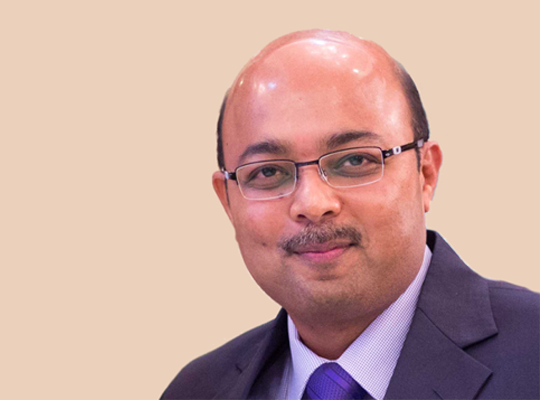 In an exclusive interaction with TimesTech Print Media Mr. Sonit Jain, CEO – GajShield Infotech shares about Gajshield advanced security applications & Cyber Protection & benefits with its intelligent firewall systems. 
TimesTech: Please tell us about GajShield advanced data security application and how it helps in safeguarding the cyber-protection of your home robotic applications?
Sonit Jain: The Data Security Firewall is a leap ahead of the traditional Next Last Generation firewall with Data First Approach for security. It understands organizations data, provides deeper data level visibility and allows to control the data threat surface, taking appropriate security measures to prevent data exploitation. GajShield Data security firewall protects home automation devices from Internet-based attacks. provide device protection, management, and incident reporting to home users and service providers via a secure web page.
TimesTech: Brief us about the intelligent firewall systems. What are its benefits?
Sonit Jain: An intelligent firewall that prevents unauthorized access to a system has been developed. Artificial intelligence applications are uniquely suited for the ever-changing, ever-evolving world of network security. Typical firewalls are only as good as the information provided by the Network Administrator.
Advantages of Firewall
Monitor Traffic

A major responsibility of a firewall is to monitor the traffic passing through it. Whatever the information traveling through a network is in the form of packets. Firewall inspects each of these packets for any hazardous threats. If any chance the firewall happens to find them it will immediately block them.
Protection against Trojans

Malwares especially the type Trojans, are dangerous to a user. A Trojan silently sits on your computer spying over all the work you do with it. Whatever the information they gather will be sent to a web server. Obviously, you will not know their presence until the strange behaviour of your computer. A firewall in this instance will immediately block Trojans before they cause any damages to your system.
Prevent Hackers

Hackers on the internet constantly look for computers in order for carrying out their illegal activities. When the hackers happen to find such computers they will start to do even malicious activities such as spreading viruses. Apart from those hackers there can be unknown people such as the neighbours looking out for an open internet connection. Hence, to prevent such intrusions it is a good idea to be with a firewall security.
Access Control

Firewalls comes with an access policy that can be implemented for certain hosts and services. Some hosts can be exploited with the attackers. So the best in case is to block such hosts from accessing the system. If a user feels that they need protection from these types of unwanted access, this access policy can be enforced.
Better Privacy

Privacy is one of the major concerns of a user. Hackers constantly look out for privacy information for getting clues about the user. But by using a firewall many of the services offered by a site such as the domain name service and the finger can be blocked. Hence, the hackers are with no chance of getting privacy details. Additionally, firewalls can block the DNS pieces of information of the site system. Due to this the names and the IP address will not be visible to the attackers.

TimesTech: What are the offerings? & The key focus areas for GajShield in the year 2022-23?
Sonit Jain: GajShield Infotech has steadily and remarkably reinforced its position in the enterprise security market by delivering competent endpoint security solutions. The brands capacity to offer solutions meeting customer requisites has driven GajShield Infotech's market share gains. Through this milestone achievement of expanding globally, we further aim to build a robust Threat Intelligence reputation through proper research exposing sophisticated attacks like malware. The brand is further enriching its security portfolio by building a robust team with skilled expertise in the security domain. These advancements will strengthen our position as a preferred vendor to watch in the security market."
TimesTech: Tell us about GajShield's presence in the Indian market along with global reach.
Sonit Jain: We have appointed SEA Infonet as a value added distributor for the Indian market. Along with it, we have distributors and partners in every region of India. D-link is our strategic partner for MEA Market plus we have dedicated partners in countries like the USA, MEA, EUROPE, ASIA PACIFIC,& OCEANIA COUNTRIES as well.