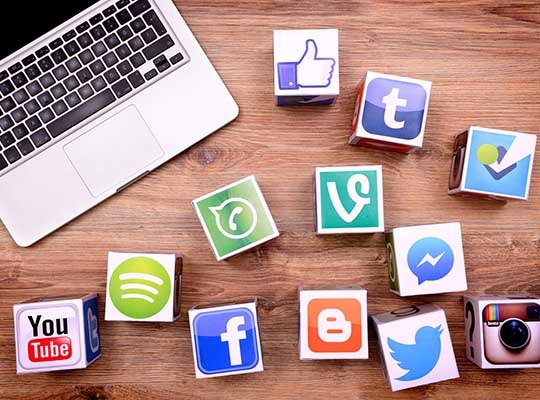 It took a wink for Priya Prakash Varrier to break the internet and become famous overnight. Today, she is fondly remembered as India's "Wink girl." Similarly, the dancing Uncle who became an instant hit with his dance moves was loved by many Indians. Apparently, they are not the only one's to gain an army of fans on the internet within a few hours of uploading a video. There is no science behind how to make a viral video; anyone with access to smartphones can make an appealing video. The trick to going famous on the internet is the right platform that can make you go viral. Let us look at 5 MUST-have apps that can make you famous on the internet.
YouTube
Undoubtedly, YouTube is the largest video platform in the world, with more than 2 billion people around the globe using the platform. As per studies, it is the second most popular search engine as well, and more than 5 billion videos are watched every day. The platform has a ready audience across the globe who are looking to consume content that is informative, entertaining, and refreshing. 
Personalities who became somebody from nobody via their stint with YouTube are Bhuvan Bam, Mithila Palkar, and others. Bhuvan took to YouTube for showcasing his acting skills with impeccable comic timings. Gradually, Bhuvan rose to fame with more than 10 million followers, and he is currently associated with many leading brands as their brand ambassador.
Instagram
With 1 billion users, Instagram is one of the most popular social media platforms. It is very simple to use and is led by photos and video content. Here, you will find across genres such as photographers, food, travel, motivation, art and craft, and others. These influencers are famous for sharing photos and videos of their respective work that wins the heart of many. For instance, Diipa Khosla became famous on Instagram for fashion, fitness, and travel. Her fashion sense is not only praised by commoners, but leading fashion magazines, too, are seen go ga-ga over her choice of clothes on different occasions. Currently, she is followed by 1 million fans. 
VMate
VMate is a trending short video platform in India, as well as in the world. In India, the platform was launched in 2017 and has more than 50 million users as of now. The platform has super easy video making and editing tools and doesn't need to have the technical know-how of video making, which may be necessary if using other video platforms. VMate is home to some (now) famous people such as Abdullah, an aspiring WWE wrestler who won a date with Sunny on recently concluded New Year campaign, Ablu Rajesh who participated in Nach Baliye season 9 and others. Some VMate creators such as Naina Jee, Anju Singh, and Sharleen have more than 2 million fans on the app.
Facebook
Facebook is a dominating player in the world of social media platforms. Time and again, Facebook has outdone its competitors by staying ahead in offering exciting features to keep its users glued, and lure new users. Not only the platform enables the users to express oneself creatively, but it also provides different ways to plan niche reach or boost the reach, of course, with little investment. Hence, the platform plays a great role in amplifying your effort towards your goals. In this case, Ranu Mandal's story is a remarkable one. Her rise to stardom from an anonymous beggar to nationally acclaimed singer is a fairy tale in itself. Her video was shot and shared on Facebook by a commuter. Within days, the video won hearts of people across India.
Twitter
The platform has birthed the concept of hashtags (#), meaning if something is prefixed with a hashtag, and you see it everywhere, it is trending. The platform is an excellent choice for people with strong or distinct opinions. It allows you to join the hot debates and connect with influential personalities who actively participate in exchanging views on the latest news and trending topics. One of the most loved personalities on Twitter is Pakalu Papito. Pakalu became an internet sensation for sharing the funniest one-liner tweets. Time and again, many leading portals have captured the most relatable unusual opinions from his account.